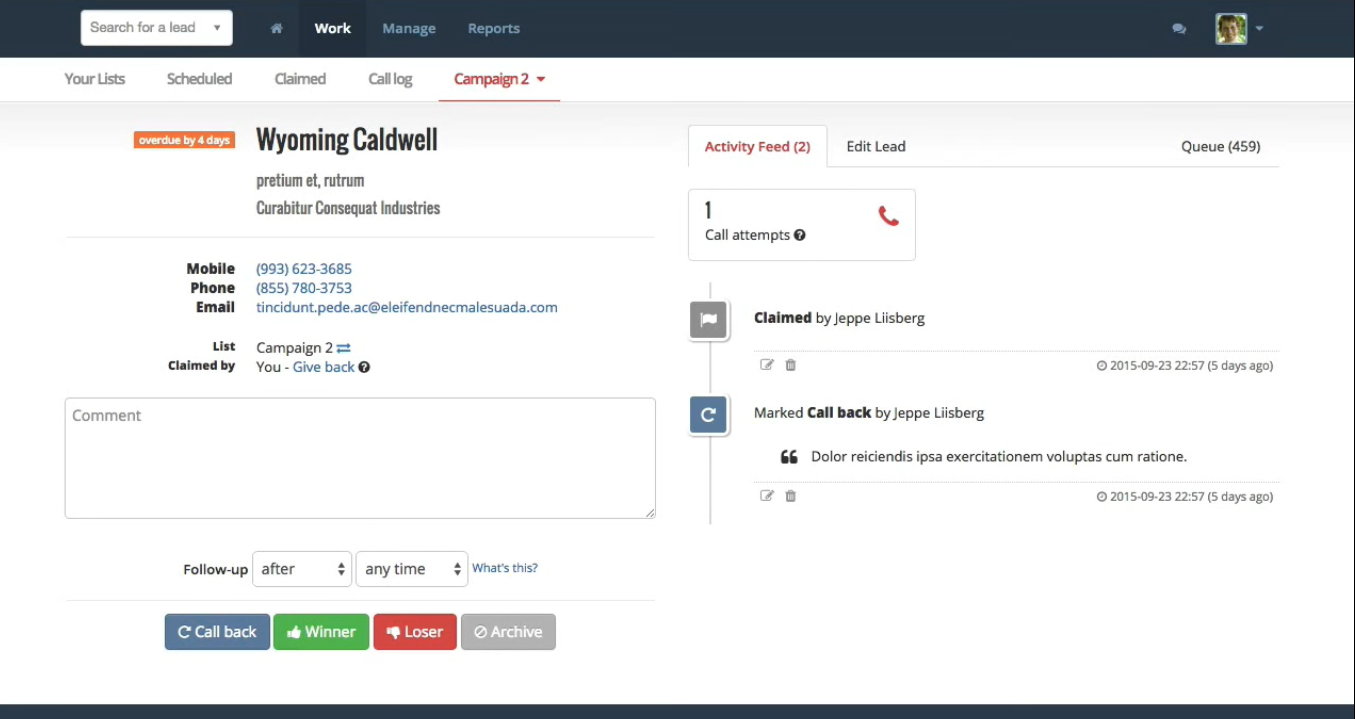 The main benefits of Myphoner are its intelligent call queue system, intuitive follow-ups and easy lead migration feature.
Intelligent Call Queue System
Myphoner is a call center software that has a built-in, centralized queue system for calls to help manage lead distribution among multiple agents. This prevents repetitive calls and getting stuck on just one prospect. It tracks which leads are available and automatically dials them up for the agent. This facilitates a smoother transition to one lead to another without breaking workflow.
Intuitive Follow-Ups
Upon logging in, you are immediately greeted with an activity feed at the side. It contains reports and reminders on their progress with their leads. It updates in real-time to determine which tasks have been done and by whom. You are also immediately notified to follow up on leads to ensure that nobody is left behind. It can also be used to schedule callbacks.
Easy Lead Migration
The solution keeps your leads organized by clustering them into separate lists in accordance with your preference or specifications. With this, you can easily identify the statuses of each lead based on their sales funnel. Through Myphoner's migration tool, qualified leads can easily be moved between lists as they progress through the funnel. Details and history can be carried over automatically once they go on to the next stage. This avoids the loss of pertinent information and maintains the integrity of the database.