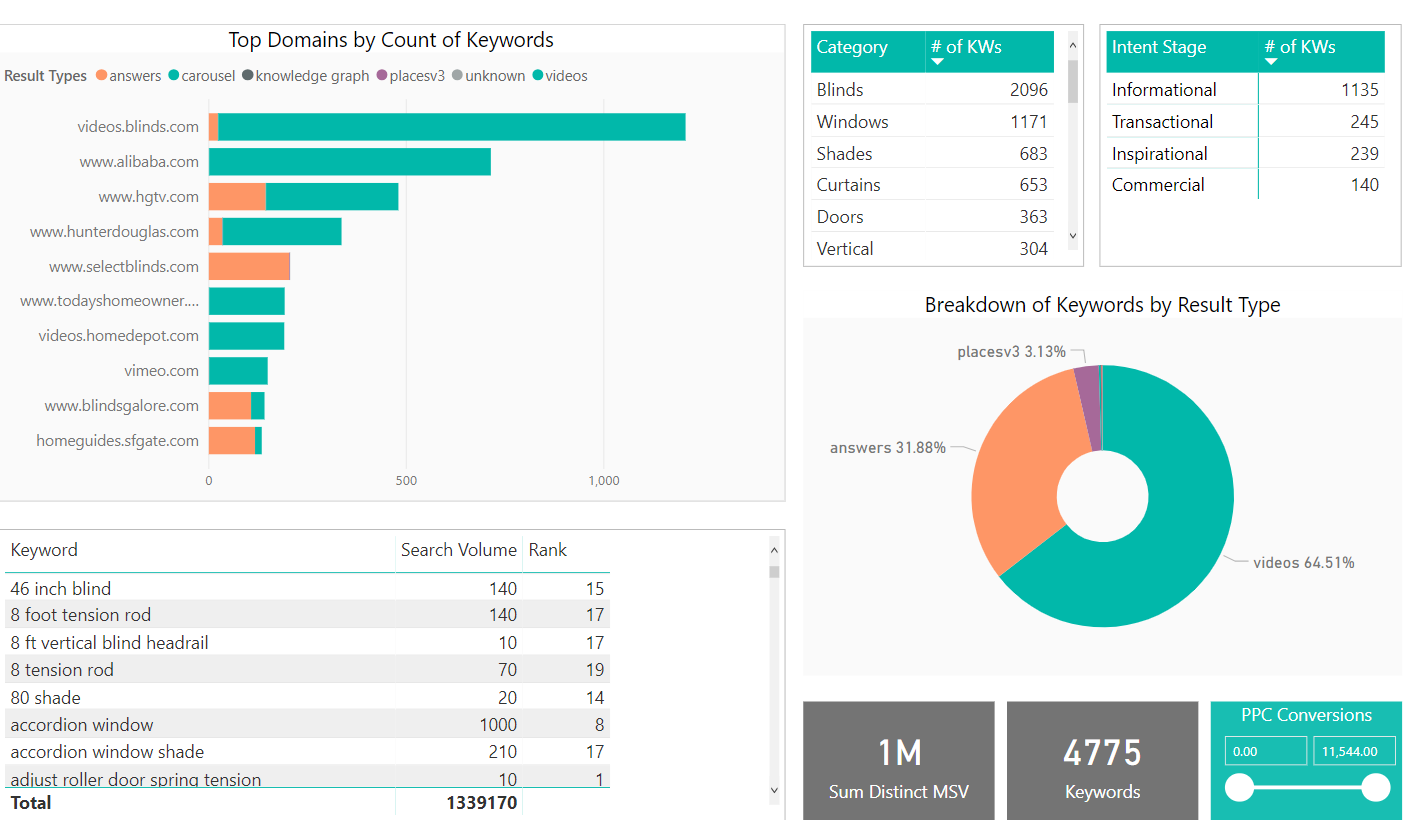 The main benefits of Moz are streamlined keyword management, optimized website management, and data-backed site analysis.
Streamlined keyword management
The platform supplies you with high-ranking keywords in your niche. It also presents keywords with different categories, such as short and long-tail ones. Moreover, the software gives you details about keywords, like the level of difficulty and click-through rate (CTR).
This marketing software also gives you an overview of the top competitors' keywords. This way, you can adjust your strategies based on your competitors' advantages. Moz also lets you compare keywords of your sites with other websites.
Optimized website management
This software enables you to run a website with SEO-friendly features. The process involves the insertion of high-quality links. With the help of the Link Tracking Lists section, you can create and organize link prospects for your websites.
This software even aids you in fixing SEO problems, such as spam links and missing tags. The elimination of these technical issues helps in increasing your site's traffic.
Data-backed site analysis
Moz provides you with detailed reports of your site's ranking. You can request for your website's weekly or monthly health check. The platform even lets you have an overview of your business' performance at a specific period.