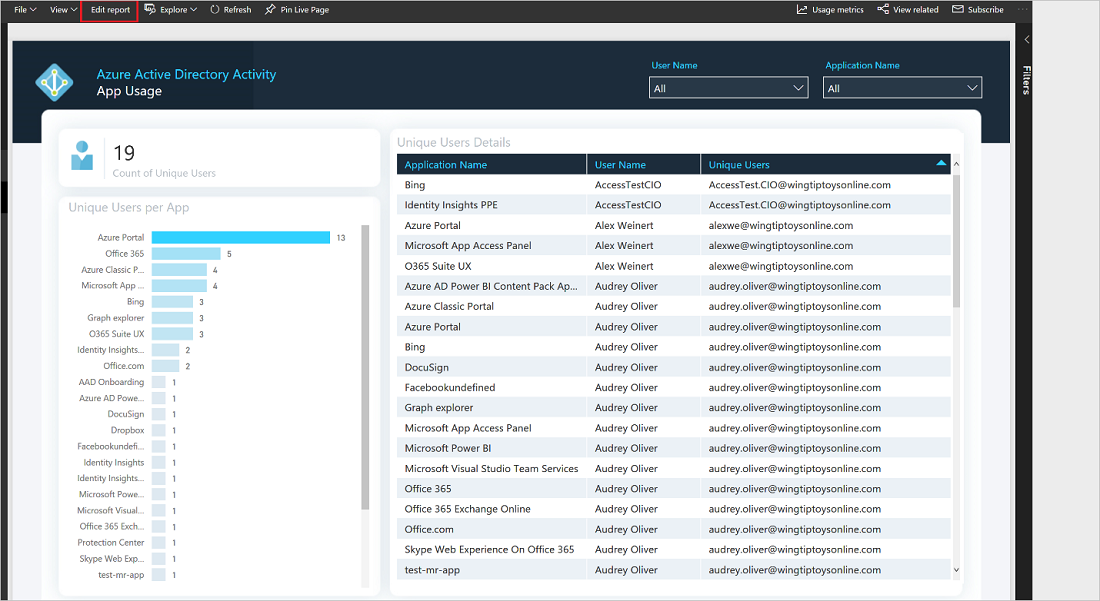 The main benefits of Microsoft Azure Active Directory are its capability to create authorization credentials for thousands of employees, safe environment for collaboration, reduction of IT workloads, and threat response in real time. Here are more details:
Single authorization credentials
Global and multi-location organizations need a software that can provide them with identity management capabilities with streamlined access to resources. This system is that. It provides you with a platform that allows you to oversee the access rights of all your employees, even if they number in the thousands. It also enables you to make just one authorization credential that can enable all members of your workforce to access and launch their cloud apps, without restricting the operating system they want to use.
Secure environment
Your team, customers and business partners can all work confidently together because the system provides them with a secure environment where they can do their jobs. Even if they aren't a part of your organization, you can provide them with access to related data they need to see without the risk of exposing to them your confidential and sensitive information. You can even customize the interface to suit and reflect your business' brand.
Boosted IT efficiency
Automated and dynamic workflows provided by the system such as user identity life cycle management reduces the workload of your IT team. Not only that but it also authorizes users to change or reset their own passwords, minimizing help center tickets. Because of this, your IT department can afford more time that they can use for more critical actions or projects in your business.
Live threat response
Microsoft understands that unauthorized access to company resources is a critical issue that requires immediate attention. That is why it facilitates account monitoring, which enables the system to immediately alert you and responsible security personnel whenever an outside intrusion is detected. With this, your digital security team can immediately apply the proper actions to the threat.