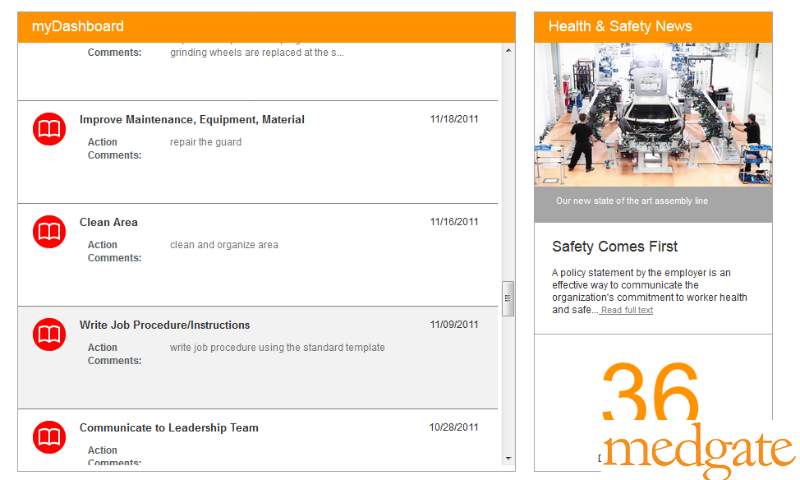 The main benefits of Medgate are its high scalability, modules for evaluating key performance indicators, and cross-platform compatibility. Here are more details:
Scalable
Medgate can scale accordingly to the business's requirements and size. It offers a multitude of benefits to users with regards to flexibility and scalability. The 6 modules for functional compliance of safety standards can be integrated into one fully packed module or used separately as standalone products. Thanks to this, Medgate can cater to both medium and large-sized businesses that are in need of a rich EHS management system.
KPI Evaluation Modules
Medgate provides modules that define and evaluate the key performance indicators of each business. These will help keep business workflows on the proper track and enable users to achieve their goals without wastage. Using these modules, organizations can minimize risks and manage compliances. They also can evaluate audit and inspection reports, track and prevent injuries and accidents, streamline safety measures, reduce absenteeism, and monitor medical trends.
Cross-Platform
Aside from the inherent features discussed earlier, the system also supports multiple device and cross-browser compatibility. This means that users can utilize Medgate on any mobile device without having to worry about responsiveness issues. It can be hosted through Windows Azure as well if users find cloud management a more ideal option for their business.