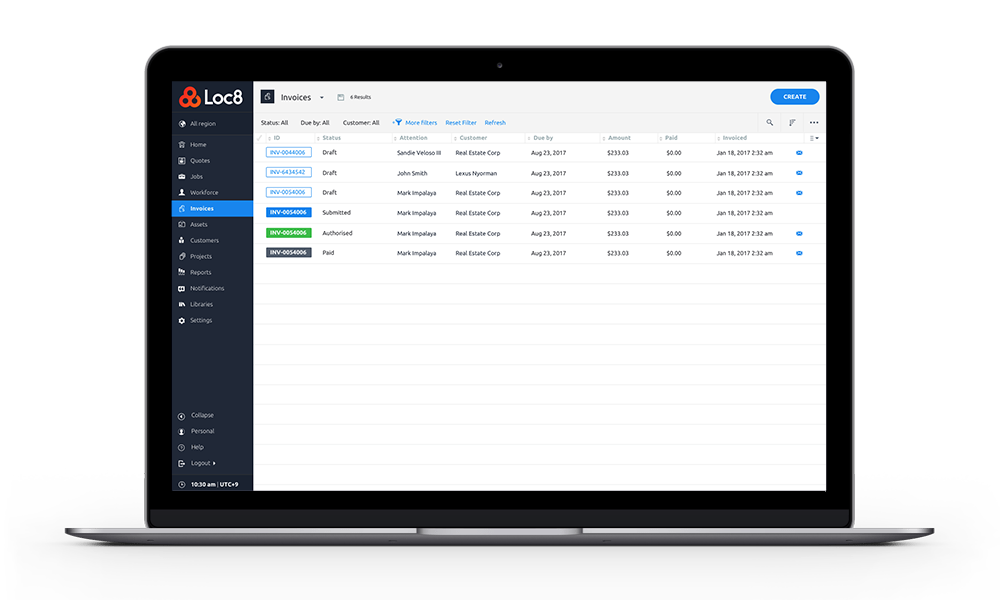 The main benefits of Loc8 are its rich feature set, intuitive user interface, accessibility, and detailed and accurate reports. Here are the details:
Loc8 gives users a better look at their operations, processes, and context. Thanks to a powerful data-gathering scheme and its rich features, users are able to monitor and manage their field assets such as delivery vehicles, mines, and other facilities. Modules such as scheduling, dispatching and work planning make it easier for professionals to manage their operations. All of these are nicely fitted in a very intuitive user interface thus making management not only efficient and accurate but also convenient.
It is good to note that Loc8 is mobile optimized. This allows your field personnel to be in the know and in the loop on their mobile devices of whatever operating system. This helps connect field agents and the controllers at the home base. Because it is a cloud-based application, administrators and users can access the system anywhere they have an internet connection. All they need is there devices. No extra IT hardware needed. This cloud-based feature also allows for seamless connectivity and thus better management of remote facilities including their maintenance and even repair.
Users also enjoy Loc8's report generation capabilities as generated information is not only detailed and accurate but also easy to the eyes. These reports can also be shared across the organization and even clients should the need arise.  Furthermore, the system also updates users with notifications for important activities such as tasks that are overdue and other updates. All in all, Loc8 is a very good candidate for a location-based field asset management solution.