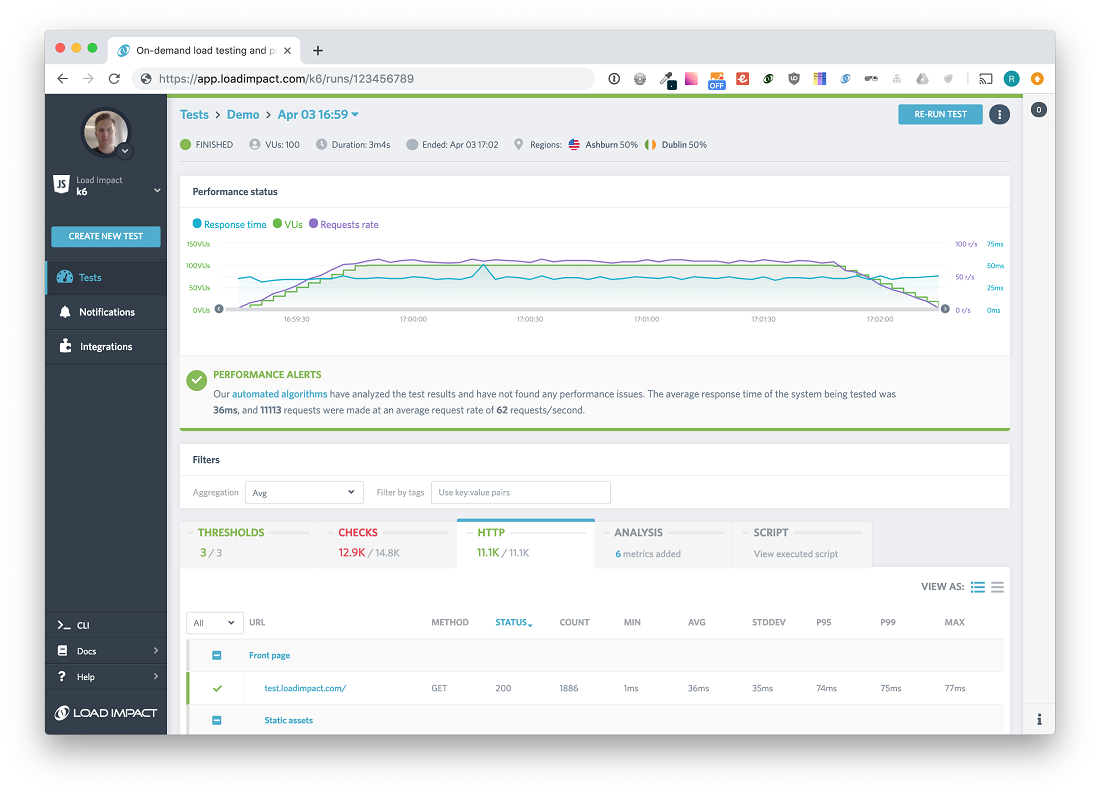 The main benefits of Load Impact are its realistic load tests, reliability and accuracy, global load, and heavy measuring. Here are more details:
Realistic Load Tests
Many developers and companies are choosing and trusting Load Impact to test their website and app's capacity and stress. There are several reasons behind this. One of which is the realistic load test. This platform can run more load tests that reflect reality compared to other top-load testing tools.
Reliability and Accuracy
Another reason is that the platform has already proven its value in the industry. It has already performed over 1.2 million load tests and serving big names in the technology and business industries. The software is known for providing reliable and accurate test results, hence giving its users the data and insights they require to make their websites better and improve their web-based and mobile apps.
Global Load
Load Impact is capable of generating load from up to ten different geographical locations from around the world in a simultaneous manner. What's more incredible is that the platform can do that in just a single test.
Heavy Measuring
Last but not least, the software does the heavy lifting when it comes to calculating the response rate of each transferred resource. Therefore, users can acquire high-quality insights that enable them to identify and resolve problems right away. In addition, the software can measure Network I/O, Disk I/O, CPU usage and memory usage.