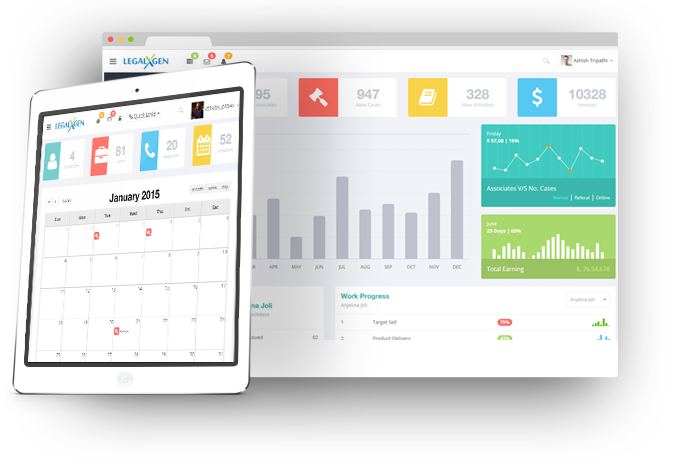 The main benefits of LegalXGen are its comprehensive features, secured legal library, and payment options. Here are the details:
LegalXGen allows users to manage information and workflow. It can act as a centralized hub for all data and operations related to legal practice. It helps users store and manage their case information, client information, contacts, documents, payments, and other activities better. It gives them a holistic view of the firm and its context. Features such as phone call storage, communication tools, and powerful search benefit users by keeping everything practice-related easily reachable
Users can also have LegalXGen create a legal library for every client. Existing hard copies can be digitized and stored securely. In this way, they will not be lost in case of any untoward incidents affecting the integrity of your hard copies. Once converted and saved, these can be easily shared with clients and staff. Also, there are portals available for clients and other staff to upload relevant documents to the library as well. To ensure safety, encryption algorithms are used for all files so that only permitted entities may view them or make changes. This portal allows clients to know the status of their cases and provide them information on developments. They may also make notes and comments.
The platform can also be configured to make reminders and event notifications for relevant parties. It can also be used to create automatic responses for run-of-the-mill correspondences. LegalXGen is also fitted with accounting features such as invoices, bills, and the tracking of billable time spent. It supports payment and allows for a variety of payment options.