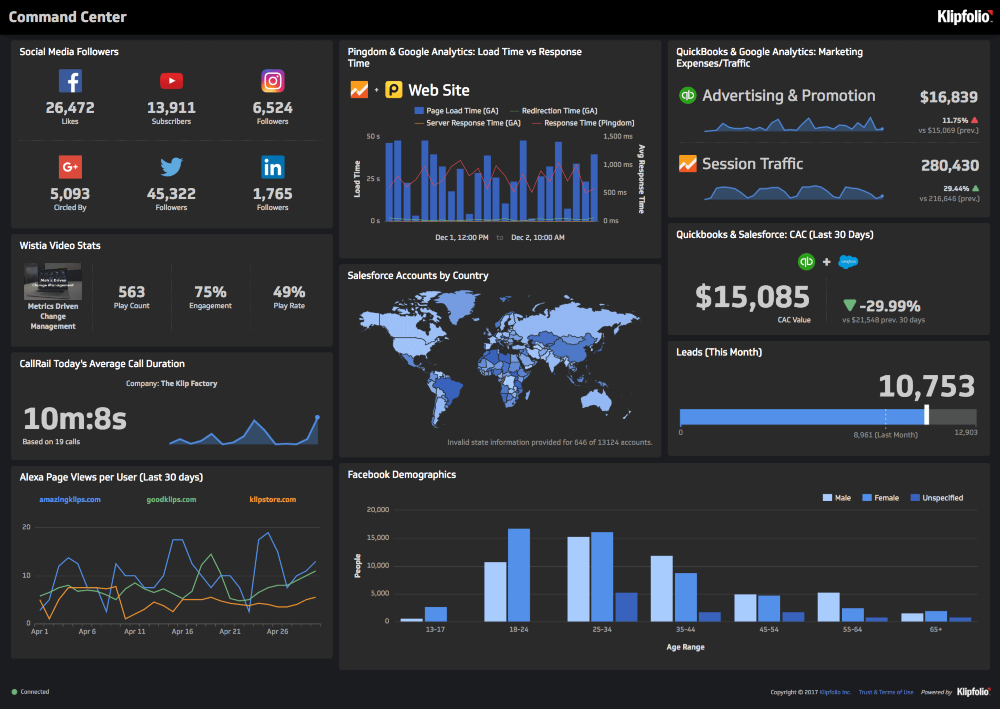 The main benefits of Klipfolio are its accessibility, its built-in templates, and its ability to integrate. Here are the details:
Organizations who use Klipfolio have in their hands a business dashboard platform that is cloud-based and which has various sources to draw from when it comes to providing real-time data. The data provided by Klipfolio points companies towards the direction of success, as it enables them to make business decisions that are intelligent and to take the best possible action under the circumstances. The business growth of over 8,000 business has been fueled by the data and actionable insights delivered by Klipfolio.
Users also don't need to worry about being overwhelmed by the data brought by Klipfolio, as its built-in templates are a big help in turning the data into a presentation that clients, business partners, and colleagues will find easy to understand.
Compared to other business dashboard solutions, Klipfolio makes knowledge extraction, opportunity unearthing, and insight discovery easy, thanks to its integration with a number of sources of data. Data doesn't need to be manually analyzed and integrated since Klipfolio automatically does the job. All users need to do know is to look at the data provided and come up with business decisions that are better and more intelligent.