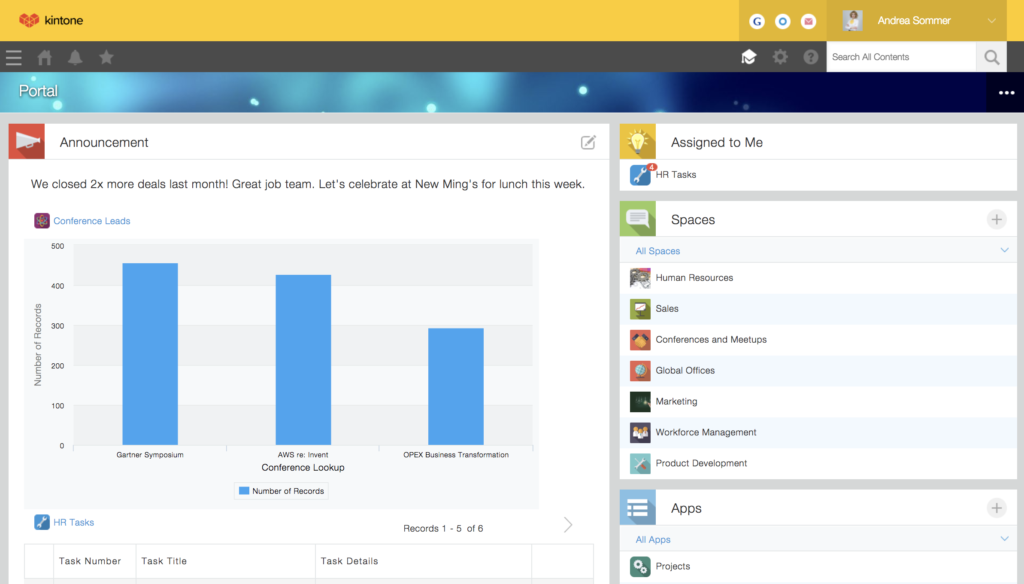 The main benefits of Kintone are its flexibility, resource management tools, and secure sharing of data.
Kintone can be used by any type of business because of its flexible features that can accommodate specific solutions for particular business needs. The easy-to-understand yet highly functional workflow management tools enable you to create and use workflow tools in just minutes. You can even edit it on the fly. These can be done easily because of its intuitive design. Plus, no coding knowledge is necessary.
Resource management tools needed for CRM and sales can be created and customized in Kintone. Users can specialize them for their particular use or even for clients and partners. Kintone also comes with analytics and reporting features. These allow you to gather data and extract insights to improve decision-making in your organization. Also, with the database management feature, you will be able to search for and access important data at any time. Advanced search features and data filters are available for more powerful search results. Moreover, Excel sheets can be turned into business apps. You can convert them to inventories and project reports.
Safe and secure sharing is also allowed. The administrator can grant user-based access and you keep valuable users in and non-related users out.