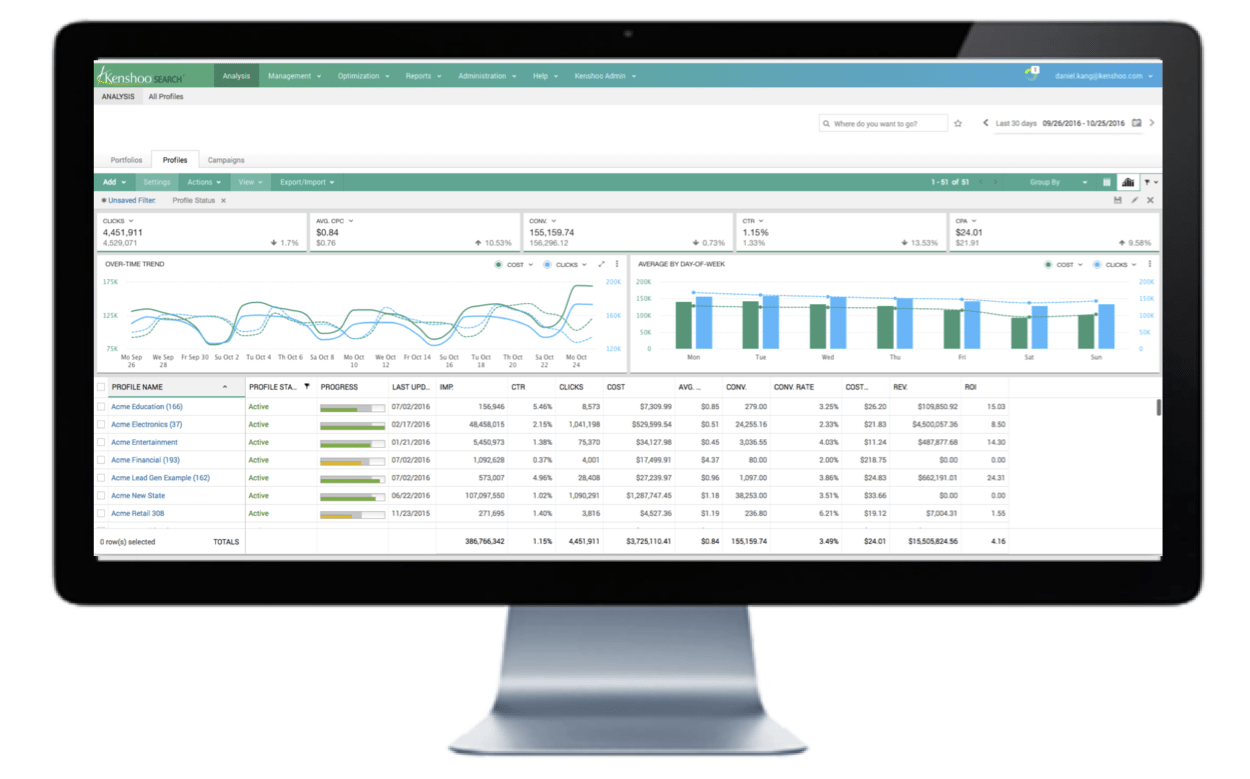 The main benefits of Kenshoo are its comprehensive online marketing solutions, easy customer engagement, and speedy conversion of potential customers. Kenshoo enables organizations to find their high-value convertible clients or prospects by fusing purpose into targeting/retargeting audience. Cross-channel information can be enacted for a powerful offering and new audience based on profiles and characteristics of existing best clients.
Cross-channel and audience management features permit the execution of adaptable and robotized audience targeting and promotions on Facebook. Persona libraries help users save time and upgrade performance by permitting saving, updating, and reusing of the most powerful and productive target audiences.
Also, businesses can monitor the progress after defining explicit objectives and track them utilizing custom measurements and reporting tools. The suggestions from reports enable users to take suitable actions on their campaigns. Visual and customizable dashboards also manifest highly significant metrics. Monitoring the performance on the go to achieve the latest updates anytime and anywhere is also made possible by Kenshoo Anywhere application (iOS).
Kenshoo gives dependable models and forecasts to upgrade conversions by utilizing knowledge and information insights. Organizations get an idea of potential returns before rolling out any improvements to the campaigns, while the algorithms refresh consistently through machine-learning for better optimization and analysis.
Kenshoo assists businesses to figure spending plans more precisely and enables them to prepare for various situations. This empowers them to create faster and more informed business decisions while increasing ROI. It expands proficiency and helps establish and scale huge and complex promotional campaigns.