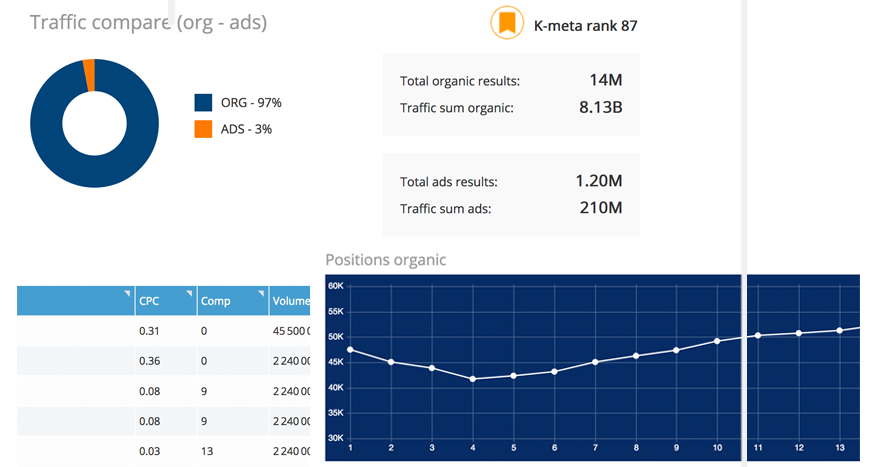 What are the standout aspects of K-Meta? The highlights of this SEO tool are it makes it simple for you to find the best phrases and keywords for on-page optimization. Plus, you can analyze the SEO tactics and performance of your competitors. Simply enter the keyword or URL you want to analyze and allow the system to do the rest.
K-Meta generates a detailed report page that contains all the essential information about your specified keyword or domain. You can easily parse all the needed info from this report, and then export the data effortlessly to a CSV file.
Among the many advantages we cite in our K-Meta reviews is that you can use the tons of SEO data to improve your marketing campaigns and SEO strategies, and spend your budget and resources smartly. The platform enables you to attract more traffic using the best keywords that have less search competition.
Do not worry if you need to analyze a large number of competitors. K-Meta provides the storage space needed to store and analyze terabytes of data. You can view the keywords used by your competitors to understand their strategies, and then you can do better than them by creating your own effective campaigns.