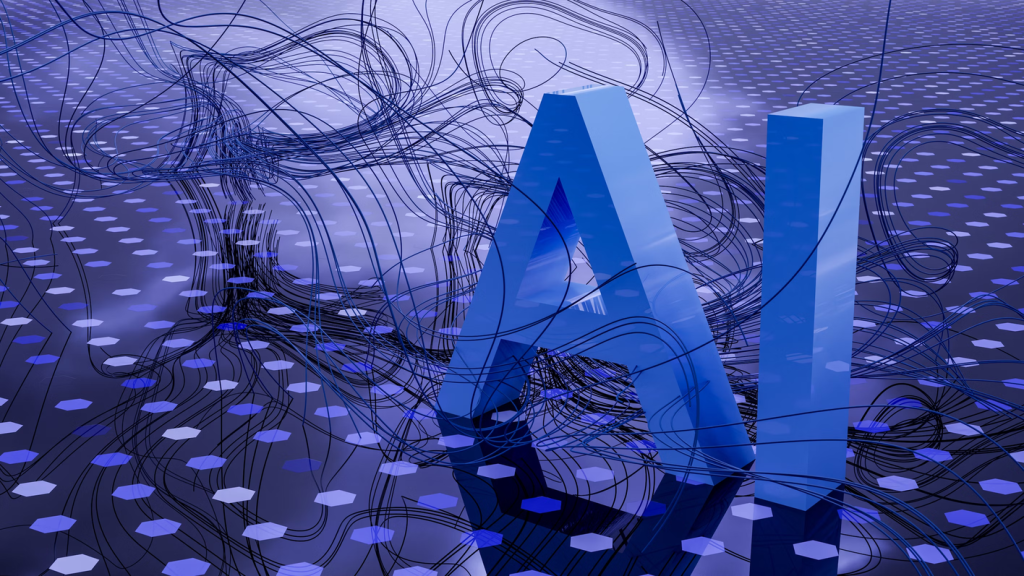 Artificial intelligence (or AI) has been slowly transforming our everyday lives and our professions. Human resources is no exception, as AI makes daily tasks easier and quicker. For instance, AI can completely change the hiring process and help HR find the best candidate for any position.
Furthermore, machine learning is exceptional at automating various actions, such as writing job requirements and coming up with interview questions. Companies of all sizes have been testing AI to see how effective it is in hiring new people and helping employees reach their full potential. So, if you are still on the fence about using AI, let's dive deeper into the subject and talk about how AI will change the future of HR.
AI in HR: How Does It Work?
When OpenAI released ChatGPT to the public in November 2022, everyone wanted to try it out. Almost a year later, 100 million users have explored the exciting world of GenAI through this service. But AI is much more than ChatGPT. It includes chatbots, machine learning, algorithms, and more. These are all applied by HR teams worldwide to complete administrative tasks, increase productivity, and analyze data.
The future for AI looks bright since the AI market is predicted to reach $407 billion by 2027. We will surely see new developments quite soon, and more businesses will embrace and use AI daily, especially human resources. Finally, AI should open up new opportunities and create new positions within HR.
All exciting technologies come with advantages and disadvantages. Remember that accessing some AI-driven services could be risky. So, the use of antivirus software and VPN is highly recommended. Since most are familiar with ChatGPT, it is important to mention that you should be mindful of cybersecurity while on the app.
Because a VPN uses encryption to keep personal data safe, it is a good companion for the world of AI. It will also mask your IP address for an additional layer of protection online. There are many more VPN uses that can be helpful while working in HR, such as making sure nobody can access company information or intercept your communications.
Good vs. Bad Data
Remember that AI is driven by data, and it is crucial to use the right information to achieve the best results. The perfect example is Amazon's failed recruiting tool that was supposed to mechanize the hiring process. The project started in 2014, but after only one year, engineers noticed that the algorithm wasn't gender-neutral. Instead, it favored male candidates.
The reason behind this was data. The machine learning system was introduced to Amazon's employee data from the previous decade, and it picked up an obvious pattern – the number of male applicants was significantly larger than the number of female applicants. As a result, the system decided to downgrade CVs with particular keywords that suggested an applicant was female. Amazon pulled the plug on the project and highlighted that the algorithm wasn't used in the hiring process at any point.
How Is AI Used in HR?
Now that we have covered the basics, it is the perfect time to discuss how AI is changing HR:
Chatbots
Chatbots have been around for quite some time, and HR can use this technology to create an assistant available to employees around the clock. This simple move can save the HR team time and allow them to work on other tasks.
For instance, if an employee has a basic question regarding holidays, leaves, and benefits, they can turn to the chatbot to instantly get all the answers. The accessibility of a chatbot can improve the overall experience among employees and provide them with all the necessary details they might need at a given moment.
Hiring New Employees
The recruitment process can be stressful for everyone involved, and AI can help you find the right candidate faster than ever before. Since machine learning is great at analyzing data, AI can scan resumes and find a candidate with the right background and experience. There is no need to spend hours going through CVs anymore.
Well-programmed AI can even focus on certain keywords within resumes and provide you with a list of candidates with specific skills or work experience. Furthermore, you can even use chatbots to find more information about the candidates you have selected as your potential hire or keep them in the loop about the process.
Automating the hiring of new employees will increase the productivity of the HR team. A good balance can provide more free time and allow them to do more work that doesn't include reading and analyzing the CVs.
Onboarding
Starting a new job and entering a new environment can be overwhelming. After all, it is when employees acquire new skills, go through training, and get familiar with their place of work. But there is also too much paperwork, and employees could use a hand with filling everything out.
HR will be required to complete assignments that include sending out different documents to new employees, verifying their background information, and so on. HR professionals often use various apps to manage onboarding tasks. Since AI is a versatile tool, it can be of help to both HR and new employees. AI is capable of completing administrative tasks quickly and instructing a new employee on how to fill out the paperwork. It could take the load off and allow the HR team to work more efficiently.
Not to forget that AI can evaluate new employees and send them the right educational materials and other tools necessary for further training. You can program AI to track the onboarding process and offer help when needed. Finally, AI could do the same during offboarding and help employees leave a company by sending out documents and surveys.
Training and Learning
With so many learning platforms, everyone can acquire new and useful skills when they have the proper materials. A personalized list of training courses for each employee could sound like a lot of work for HR, but AI can present the data in minutes. AI could suggest the right activities to the right employees by analyzing their existing skills and providing the best possible path to complete the training.
Getting constructive feedback is also made easy with AI. By analyzing the performance of each employee individually, AI can highlight which areas could use some improvement and essentially give them fully personalized advice on how to reach their career goals. HR may then use this information to create programs to improve overall performance.
If you have been struggling with employee retention, AI's previously mentioned career planning should make employees stay and grow alongside your business. Furthermore, employee satisfaction, which is one of the key factors in retention, will grow thanks to automated tasks that can be completed by AI. That way, your employees will have more opportunities to express themselves and explore their creativity while leaving the everyday assignments to AI.