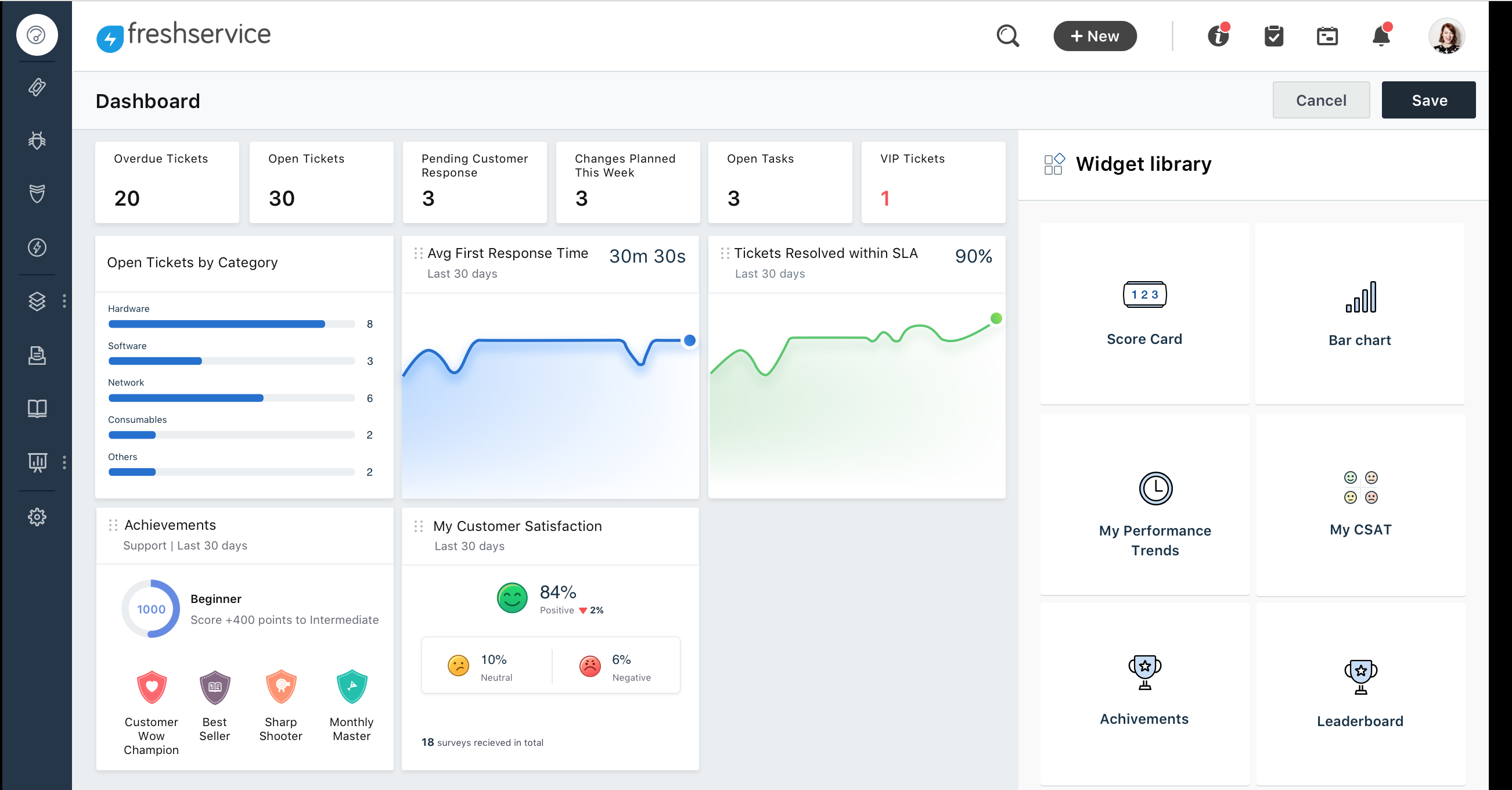 The main benefits of Freshservice are its intuitive and connected platform, self-service portal for customers, comprehensive service catalog, and accessibility using any device. Here are the details:
Intuitive, connected platform
Freshservice bridges the gap between different types of users – from novices to beginners. It has a modern, easy-to-use training that users can easily learn how to navigate around the system. Additionally, it is customizable to meet the needs of IT and non-IT teams. Its multichannel support streamlines how you manage issues raised from channels like self-service portal, in-person, email, phone and chat and automate tasks to save time.
Self-service portal for customers
One of the benefits we consistently note in our Freshservice reviews is that it offers a self-service portal that your customers can use to raise tickets, track the status of older tickets, get alerts, request for new services, and read knowledgebase articles. The knowledgebase suggests articles accurately when the customer is trying to write a ticket thus enabling them to resolve the issue on their own.
Comprehensive service catalog
Freshservice's service catalog is created to function as a modern e-commerce portal. Your customers can easily use it to ask for new services. The service catalog is boosted by a robust and flexible backend that enables IT teams to easily add, remove, and edit service items.
Accessibility using any device
Freshservice's mobile app enables your IT team to work even on the go. Team members can use the app to resolve issues speedily and boost customer happiness. Your customers can also use the mobile app to raise service requests and IT issues on the move. Because of these convenient facilities, the mobile app is being widely adopted by users. Scouring Freshservice reviews around the web reveals users appreciating getting their hands on information anywhere at any time using any device.