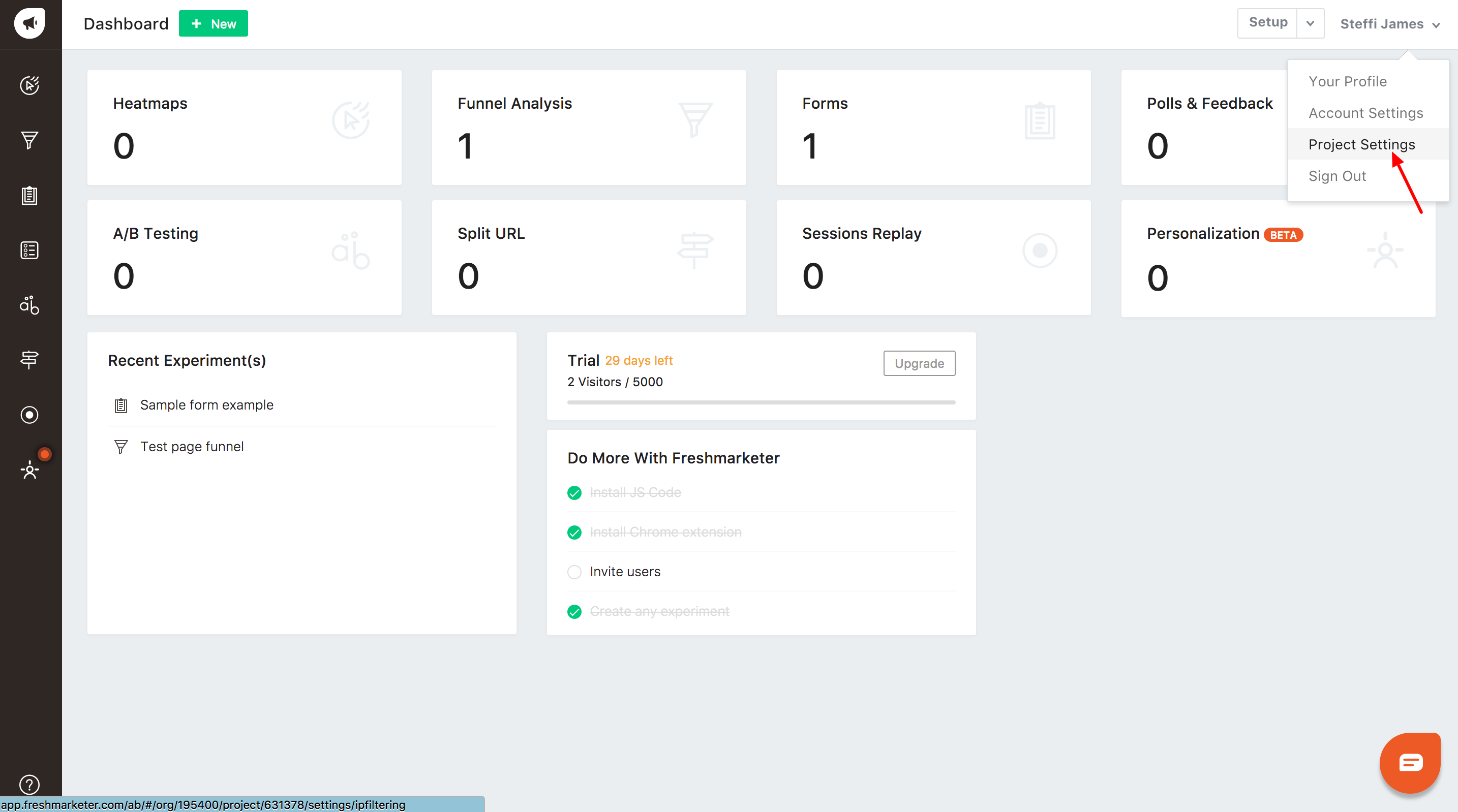 The main benefits of Freshmarketer are its integrated website analytics options, real-time reporting and custom pools, and visitor activity tracking. Here are the specifics:
Integrated Site Analytics Option
Freshmarketer provides advanced tools such as A/B testing tools, session replay features, and heatmap solutions so you can monitor your traffic and generate leads. Apart from those, you can also get insights into how visitors arrived at your site and how to understand their behavior.
Real-time Reporting and Custom Polls
Freshmarketer lets you customize the collected reports and data so you can analyze metrics. Through this, you can measure different aspects of marketing campaigns such as likes, duration of visits, and abandonment rates. You can also set up customized polls to acquire responses directly from your site visitors.
Visitor Activity Tracking
The software monitors conversions and learns where visitors move out, allowing you to make adjustments to main paths and gather the activities of visitors in real-time. It also has a Chrome extension that lets you run experiments. Aside from that, the software also enables you to segment your visitors' data with advanced filter and custom attributes so you can come up with better marketing decisions. Freshmarketer can be linked with web services for data syncing and integrate it with Google Analytics and eCommerce solutions.
More Targeted Customer Experience
Freshmarketer can monitor your visitors' behavior so that you can customize your website's contents according to their needs. Through this, your visitors will come back to your site and increase your chance to have improved conversion.