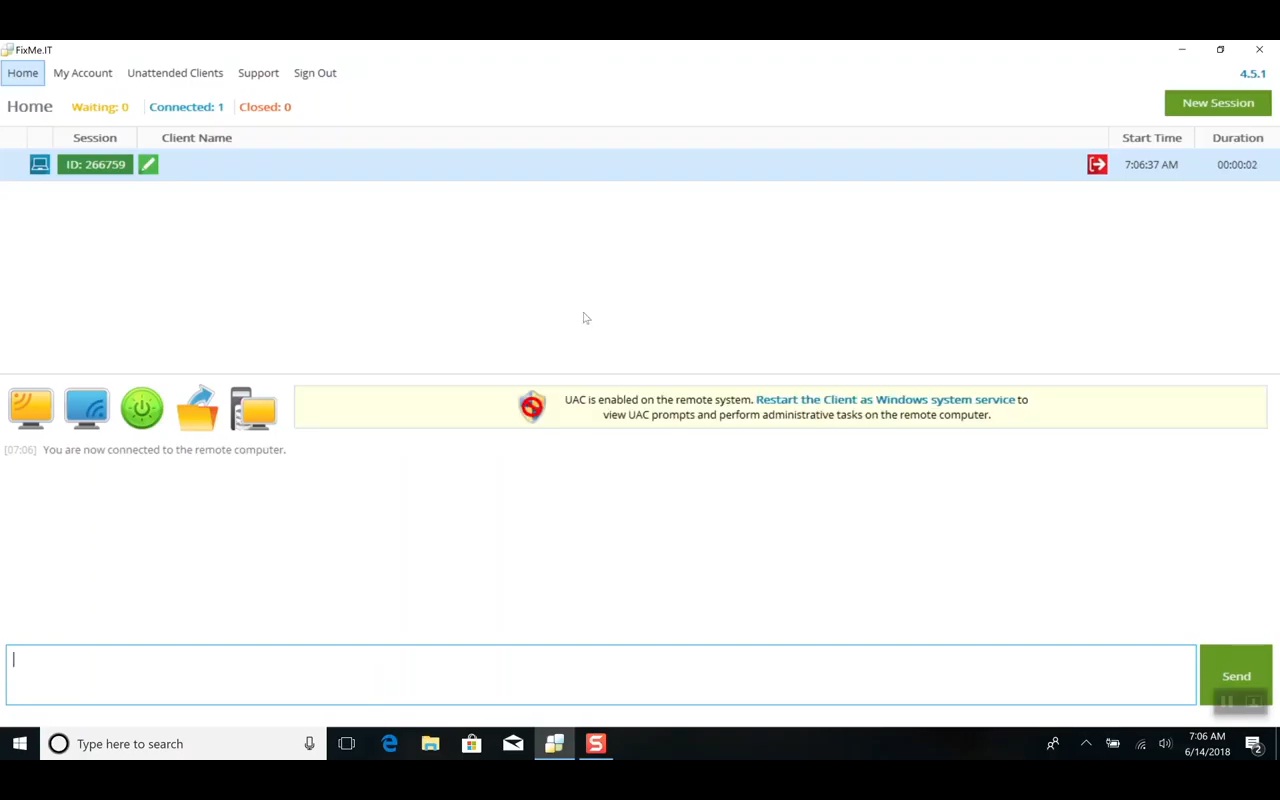 The main benefits of FixMe.IT are its optimized technical support, secured connections, and detailed session reports.
Optimized technical support
FixMe.IT allows you to access unlimited remote computers. Through this feature, you can avoid spending on physical support centers. Moreover, it also enables you to employ a smaller workforce. You can also spend less on fieldwork, such as technical repairs. 
Since the remote support software has a multi-window function, your technicians can respond to multiple clients at once. This feature helps you to have a more efficient workforce. FixMe.IT allows unattended access of up to 150 remote computers. This software even helps you in retrieving essential files and documents.
Secured connections
This software complies with the terms of the Health Insurance Portability and Accountability Act (HIPAA). The compliance certificate ensures that your business' and your customers' information is safe from security breaches. No third-party entities can access your confidential business files. 
FixMe.IT utilizes TLS 1.2 protocol. This safety feature is an industry-accepted protocol. Aside from these, the platform uses 256-bit AES encryption. The TLS 1.2 and AES encryption contribute to FixMe. IT's secured sessions.
Detailed session reports
FixMe.IT lets you and your technicians record both attended and unattended sessions. This way, you can review your employees' activities. The recordings also help you during auditing and training sessions. With FixMe.IT, you don't need to provide lengthy manuals for your new technicians.