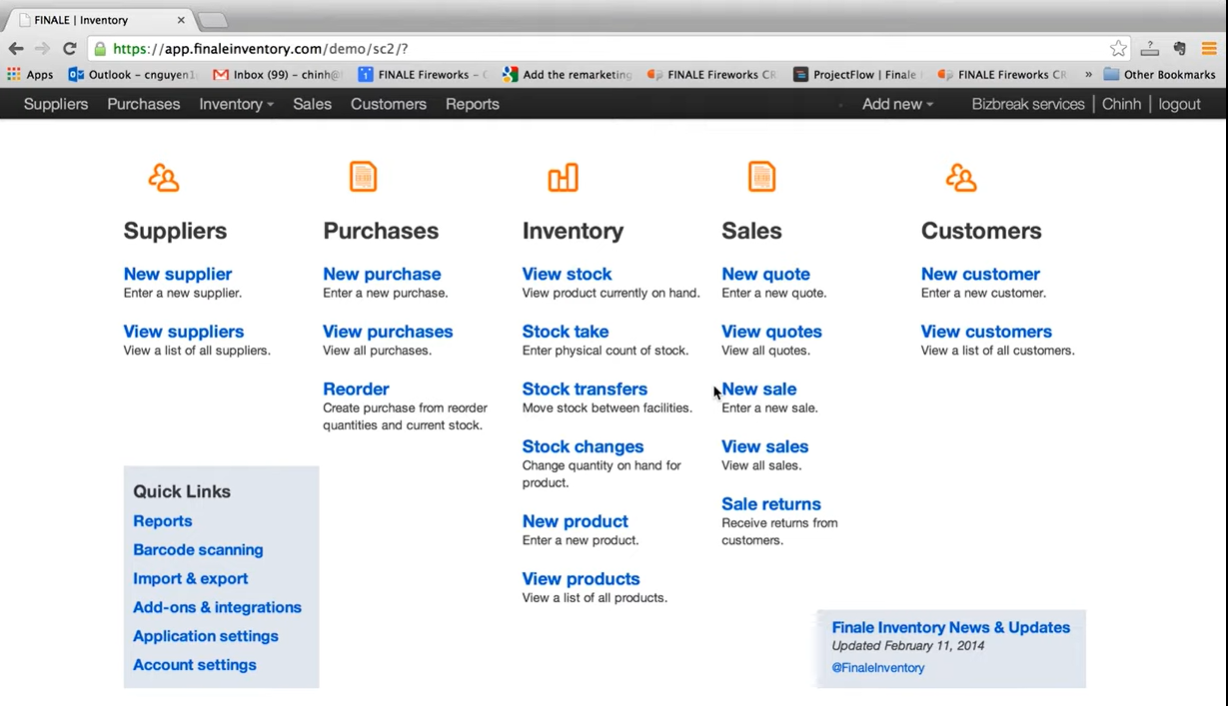 The main benefits of Finale Inventory are its integrations with multiple solutions, comprehensive reports, and the fact that users do not have to install a separate application to access it.
Integrations with Multiple Solutions
With its flexibility in software integrations, Finale Inventory can adapt to its users' needs. It can seamlessly connect with other e-commerce platforms such as Amazon, eBay, Magento, and many others. It can also work well with other shipping management solutions, accounting software, and point of sale application. This helps in streamlining and centralizing the entirety of your company's workflow and processes and allows you to customize your experience with Finale Inventory.
Comprehensive Reports
Finale Inventory is an inventory management software that keeps track of almost all aspects of inventory management. It monitors and audits stocks, identifies discrepancies, tracks products and sales across different marketing platforms, keeps tabs on orders and purchases, and many more. Each aspect is taken note of and can be accessed immediately. It also provides stock history reports which you can utilize for future planning. Through the solution, you can keep a close eye on your inventory at all times.
No Installation Needed
The solution is web-based and does away with the rigorous and complicated process of installation and setting up. This allows you to jump right in and access reports and data anywhere and anytime as long as you have an Internet connection. You don't have to worry about outdated applications since the program will continuously upgrade automatically. You can also do away with archiving data because the system will do it for you.