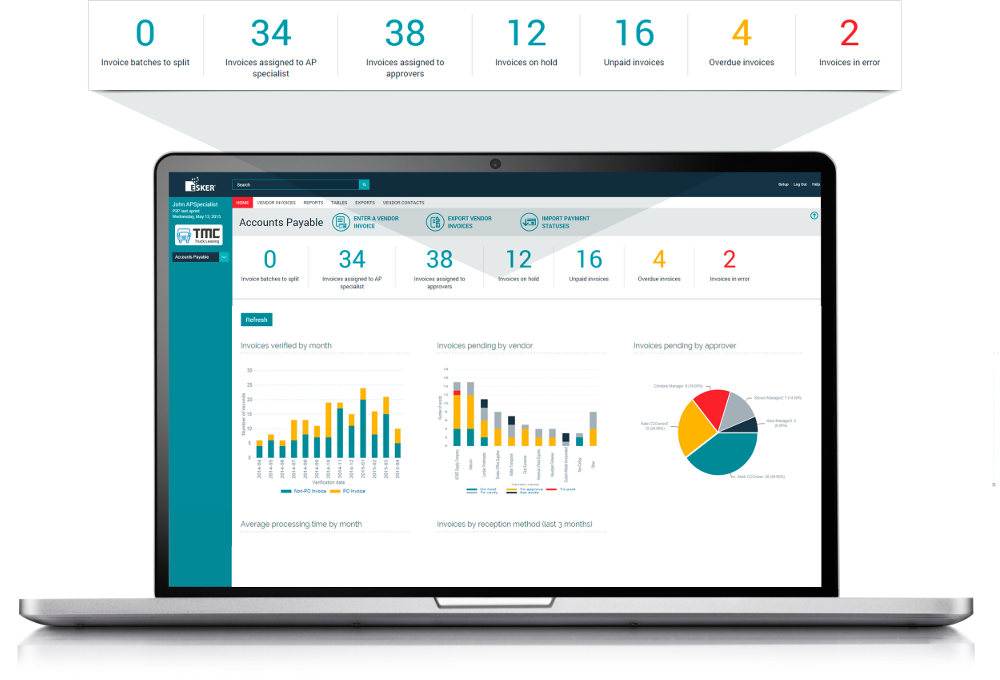 The main benefits of Esker are optimizing order management processes, ensuring the accuracy of document delivery, and improving cash flow management. Esker optimizes spend and order requests while also transferring order forms and purchase requisition to the cloud for approval. Spend is in line with the budget as accurate authorization is enforced to every request. The user gets to work with their choice of supplier and has the liberty to do all operations from mobile.
All order management processes are streamlined with the help of catalogs that have lists of approved items for a particular timeframe to which requisitioning parties are directed.  Thus, the software ensures immediate information on the receipt and approval or rejection of a purchase order as well as detailed information regarding its handling. Combined with the interface's professional design and smooth interface, you can present a credible front to end users even without discounts and promotions. You can offer such discounts with pre-approved purchase orders so that the buyers and suppliers are content.
Esker speeds up invoice processing, provides complete visibility, and makes the flow of work ERP-independent. The 'touchless invoicing' is a major feature of the solution, which processes small and multinational invoices in more than 120 languages.
Meanwhile, FlyDoc ensures perfect document delivery while also offering integrations with all major email services, fax servers to route and archive paper information, and cloud fax service which delivers fax 24/7 with great security.
The cash flow is efficiently managed by Esker so as to help customers prevent fraud by regaining control over processes. Esker is ideal for both experts and beginners as it is easy to use and flexible.