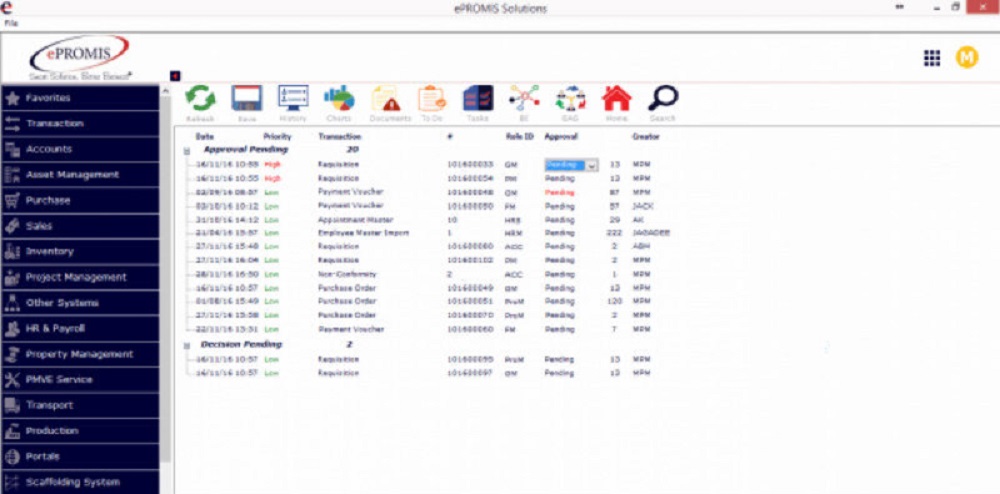 The main benefits of ePROMIS are its transparency, mobile application, adaptability and capabilities for customization, basic modules inclusion, and global platform. Here are more details:
Transparency
The platform does not only offer flexibility and adaptability but users can also expect transparency from the product. All the product features are extensive and innovative. It gives its users real-time analytics and insights into the overall performance as well as the health of their business.
Mobile Application
The platform works well in mobile devices, giving its users the ability to work even when not in the office. With this capability, companies can also ensure that everyone is working on the same page and can keep track of the trends, activities, as well as the goals of the company.
Adaptable and Customizable
ePROMIS is designed to easily adapt to every challenge or market condition. The product operates dynamically and helps in making smarter decision making as well as planning through empowering accurate forecasting. This capability gives its users an edge over the competition.
Basic Modules
This system's basic module are Property Management, Sales Management, and Procurement & Fleet management. It can also be used in governing events, facilities, projects, finances, human capital, and projects. The functionality of this platform is also extensible, ensuring that every BPM need of a company can be met.
Global Platform
ePROMIS implements a globalization concept. It is responsive to even the most complex regulations so users do not need to worry about getting compliance concerns. This means that even global companies, as well as trades businesses with international partners, can use the system.