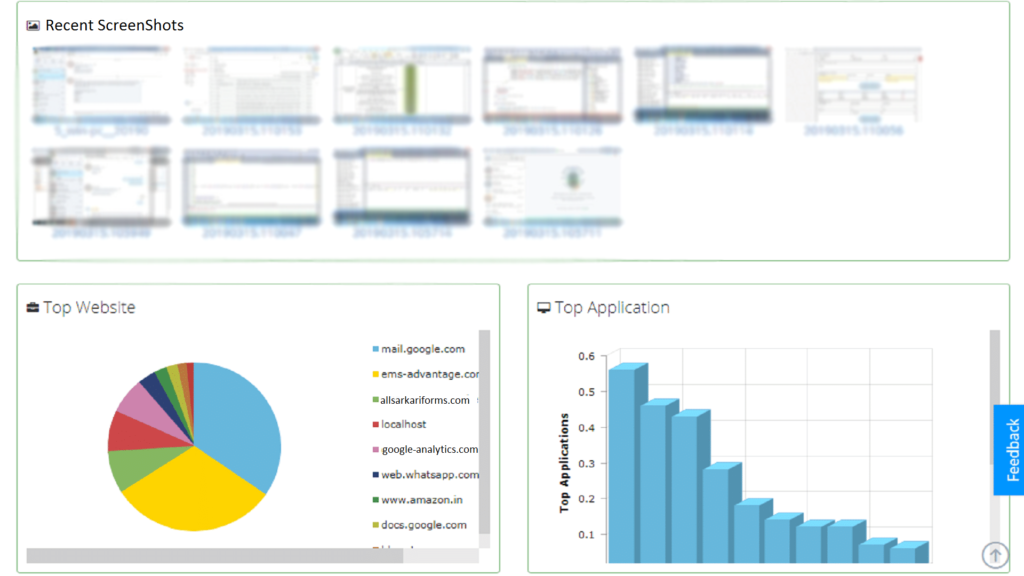 The main benefits of Employee Trail are its reliable tracking features, easy to follow interface, detailed reporting, and security. Here are more details of its benefits:
Employee Trail helps employers identify their non-work and work-related websites that their employees are accessing.
Site Capture
The software allows employers to capture website URLs visited by their employers in either customized or fixed intervals.
Software Usage
Employee Trail helps employers discover certain employee names that have access to certain applications and for how long they have been using them.
Time Recording
The platform can accurately record the time in which a certain employee was visiting a website, tool, or application intentionally or unintentionally. This helps employers understand if that employee was utilizing it at an optimal time.
Screen Capture
Employee Trail enables employers to take screen captures of an employee's online activity at fixed or time customized intervals.
Offline Data Collation
The tool lets employers collect an employee's online activity offline for productivity review.
Google Integration
Employee Trail offers seamless integration with Google Drive. This ensures data can be saved within Google Drive so it can be readily accessed by authorized company personnel or in any of its offices.
Database-Ready Deployment
The software offers direct connectivity to a company's database while securing its data in its servers.