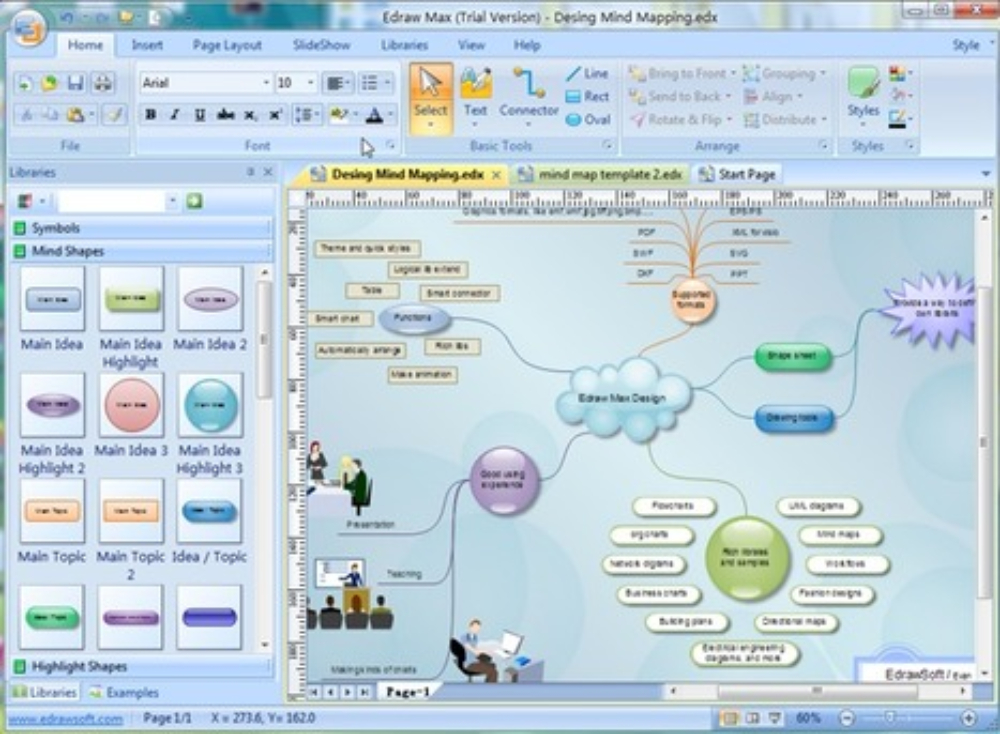 The main benefits of Edraw Mind Map are its user-friendliness, its mind map maker, and its integrations.
Because it has an interface that is intuitive and has visual similarities with Microsoft Office applications, Edraw Mind Map is the ideal mind mapping tool for those who are not technologically savvy. Microsoft Office solutions can be used with the software and basic features can be easily accessed thanks to the interface. Users can easily change the theme, layout type, and connection style of mind maps. They can also customize their mind maps with local images or clip art.
The mind map maker is very user-friendly, so creating clear, organized, and effective minds maps that clearly present ideas are a breeze. The design process is simplified and streamlined by the auto-connection function, the symbols that are included in the system, as well as the ribbon toolbar that is clean and organized. Mapping productivity is also enhanced by the "what you see is what you get" printing and the generic graphics format. Diagrams can also be easily drawn and previewed thanks to the Smart connector and tools.
Mind map presentations are also enhanced by clip arts as well as the nine preset styles provided by the system. Note-taking, brainstorming, knowledge management and project management are also supported by Edraw Mind Map. Mind maps can easily be shared, with a single click being all that is required to share in Word, Excel, or PowerPoint, whether in PDF or HTML. Notes, hyperlinks, and attachments are supported, and seamless integration is available for Microsoft applications. Impressive zoom capabilities are also included in the software's print preview. Diagram page breaks are also exhibited when this function is in use.