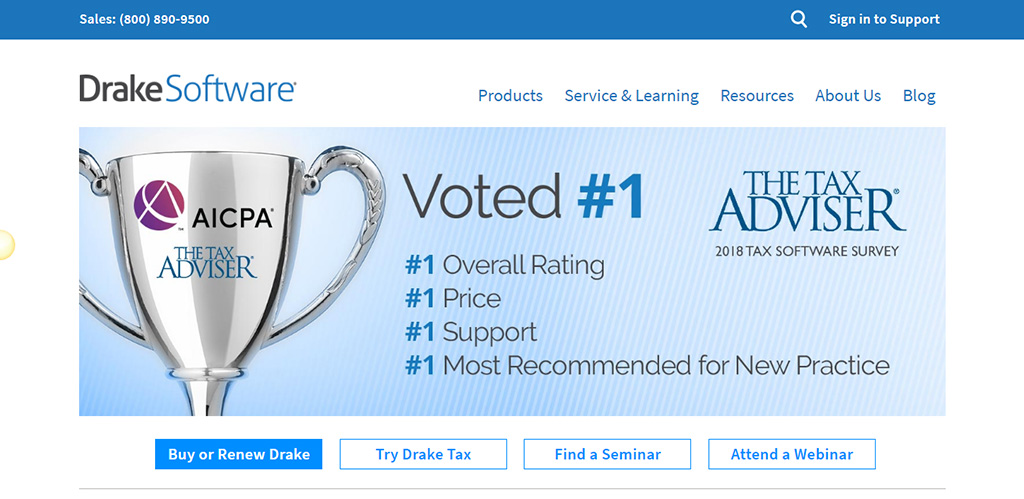 The main benefits of Drake Tax Software are instant returns calculations, accurately displaying errors, tax forms imports, and online submission of tax returns. Users can instantly review the returns through Drake Tax. Once the user is done calculating the return, results of calculation pop up. This helps them know if the return applies for e-filing.  The calculation results also show the fees as well as the refund amount.
Drake Tax also displays a message showing errors in calculation returns while also allowing users to fix them quickly. Information related to errors as well as tips on how to correct errors is also notified. Furthermore, users can set reminders for themselves by adding notes for returns and tax forms. The feature of adding notes is useful for sharing information with staff.
Users can also import fax forms to the software such as Forms W-2, K-1, and 1040. Forms W-2 and K-1 can be imported using a 2D barcode scanner, which is hardware that can be integrated with the software. The software also allows users to export tax information to tax forms. For example, K-1 tax information can be exported from 1041, the 1120S, and 1065 returns to Form 1040.
The e-filing feature in Drake Tax facilitates online submission of tax returns. It also has the option to attach PDF documents to returns. There is also an option to use a signature pad to electronically sign returns so as to eliminate paper versions of returns. PIN and consent screens are used by the software to allow customers to approve the returns. Through this feature, users can e-file state and federal returns combined or separately.