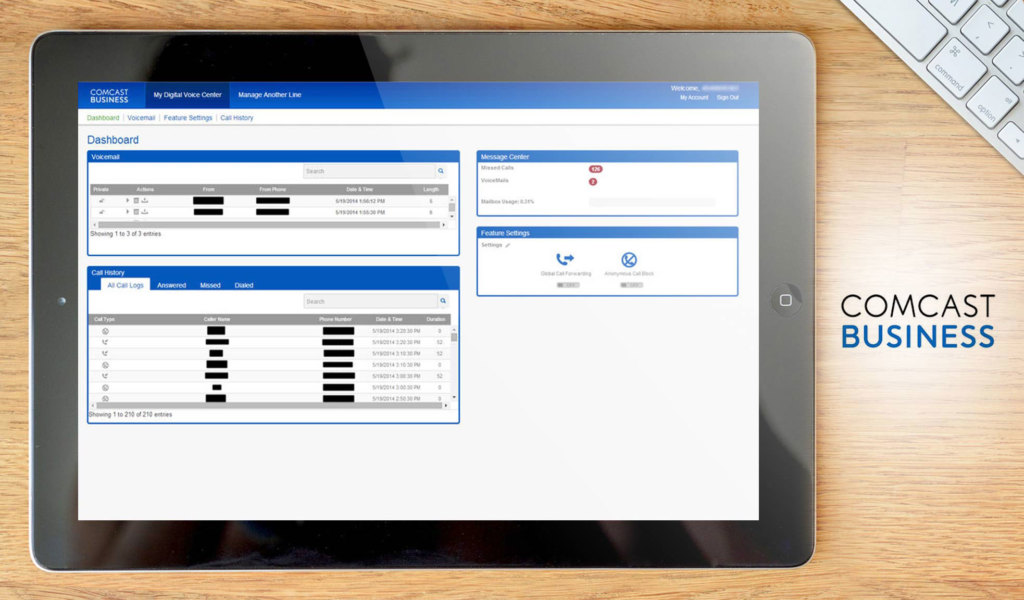 The main benefits are Comcast VoIP are its monitoring features, enabling mobile apps, and ensuring call security.
For businesses, setting up a cloud-based Private Branch Exchange (PBX) system is important in maintaining communication lines within and outside the organization. Having the PBX system on the cloud saves up space, hardware costs and maintenance costs. Comcast VoIP's cloud-based PBX system offers superior call quality for reasonable prices. The cloud-based PBX phone system has many quality monitoring features. Users will be able to know their network performance before making or taking calls. Furthermore, quality tracking features are available for real-time use.
The PBX phone system is also equipped with phone line monitoring. Administrators will know who is on the lines and who are available to take calls. This can also be managed to work within a set of preferences like appropriate times to receive messages, accept calls or when to transfer them. Additionally, users can even receive calls routed to coworker's phone. Furthermore, there is an automated virtual attendant feature that acts as a receptionist. This feature route calls to the right departments automatically. It can even keep track of who is on vacation and where the calls are to be routed.
There is also the PRI trunking feature where the PBX can be connected to Business Trunks. This connects the PBX to a phone service provider that connects the internal cloud-based network to the external telephone network. This allows users to minimize losses on the account of possible disruptions in emergency events or natural disasters. The PRI automatically reroute calls to other trunks to keep communication lines open and operational. This feature comes with a security facet through a two-way authentication method. This makes the service both reliable and safe.
With Comcast VoIP, users will be able to use the Business Voice feature. This comes with a mobile app allowing users to make and take calls on the go. The app also provides voice messaging services. Voicemails can also be distributed throughout the organization. This is called the Business Voice feature which also allows routing calls and the storing plus managing of contacts.