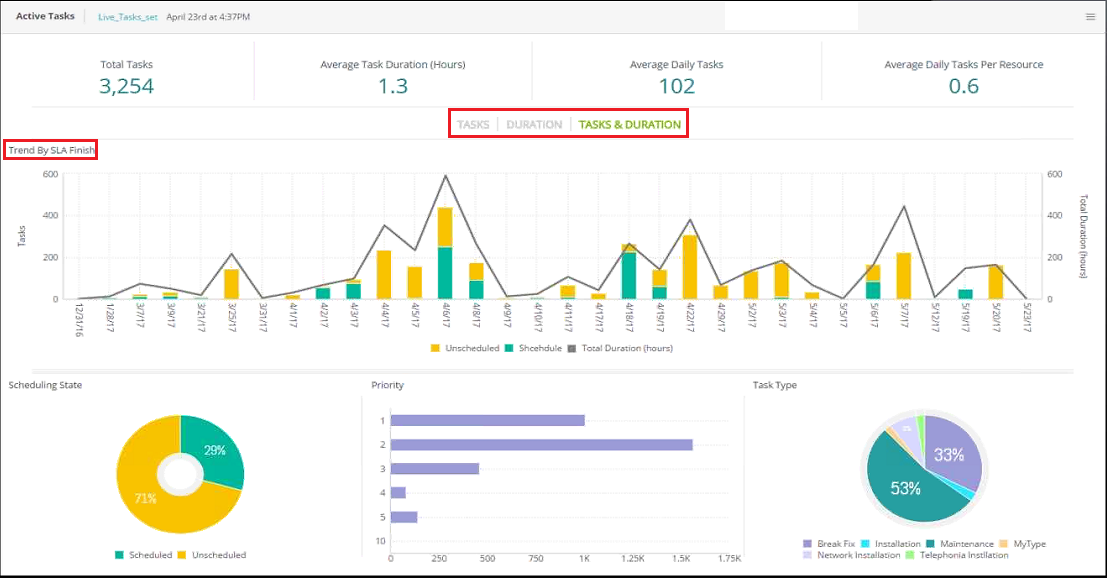 The main benefits of ClickSoftware are promoting transparency and accountability to employees, automating work, and supporting real-time updates.
With 20 years of experience in utilizing artificial intelligence, ClickSoftware delivers an automated and optimize service in executing plans throughout the service chain. With its scalability, it can adapt to the business and its schedules. The software also gives you the opportunity to customize the settings to your needs as your company develops.
The software's forecasting and scheduling management feature covers the assignment of tasks to your employees and promotes accountability among them. And with the app's mobile functionality, you can monitor performance metrics and identify aspects for further improvement.
Real-time updates are also incorporated in the system for constant monitoring in any device to make your team coordinated. ClickSoftware also allows your users to update word orders even when there is no internet connection. These changes are recorded in the database when a connection becomes available.