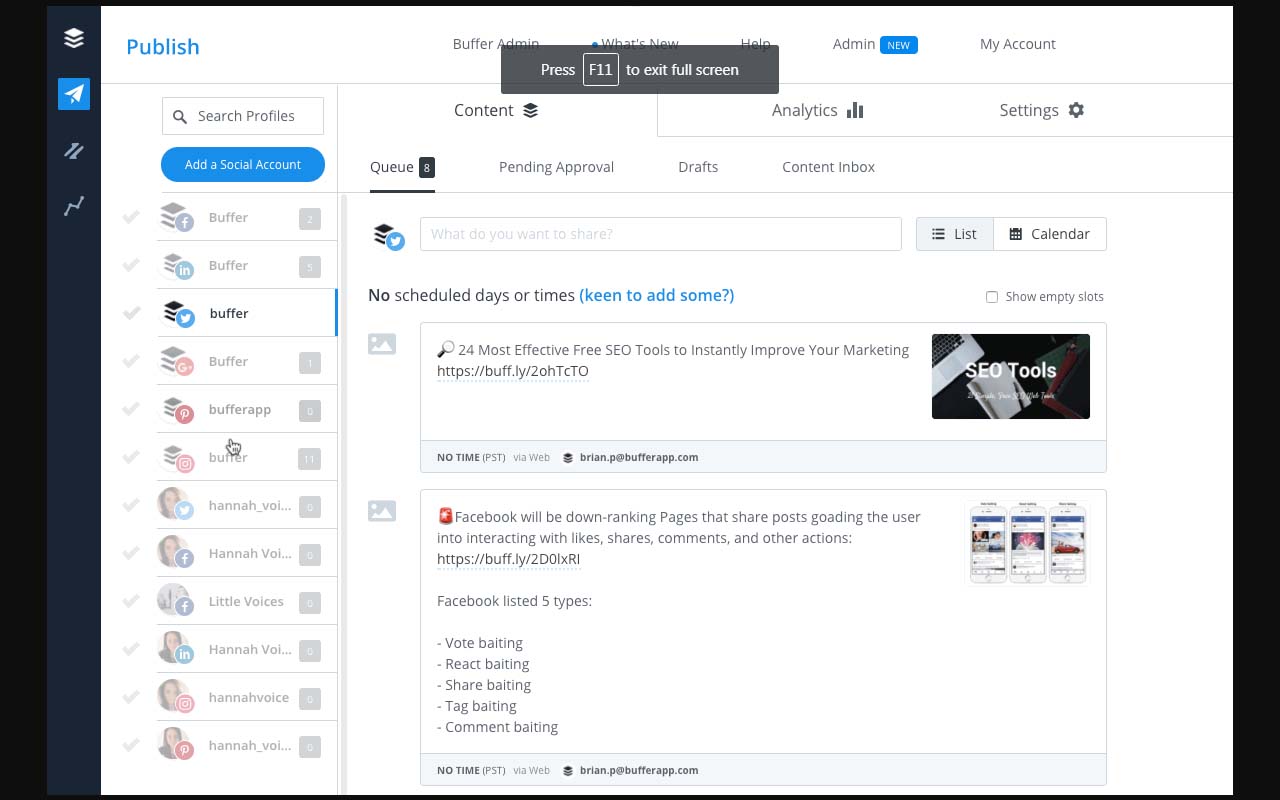 The main benefits of Buffer are helping you save time on managing your company's social media accounts, scheduling posts, and providing you crucial analysis on your marketing performance. Read on to know more about the product's benefits.
Buffer contains an organized layout which easily keeps all accounts in social media updated. Its automated feature streamlines scheduling for posts and its user interface contains an attractive appearance with options for adding social media platforms such as Facebook, LinkedIn, and Twitter.
Apart from that, it also offers you the ability to write "tweets" and updates on your status. You can post on different social media platforms at the same time with the option to schedule the posts. Your posts can be published immediately, or you can choose the "Add to Buffer" button to let the app decide when the posts will be created.
Buffer also offers a browser extension created for Chrome, Safari, and Firefox to allow content sharing on different web pages. The icon will be added to your current browser which allows you to share a link via Buffer within the current web page. Also, it suggests texts that can go together with the link. The option to make an instant post or create a post through Buffer is available.
Buffer's analytics can figure out whether or not the decisions on your posting content and schedule are effective. Its embedded analytics offers a balance of whether you are a home-based or small-sized business owner. The data it offers can be helpful when it comes to describing the numbers of clicks, retweets, mentions, and potential reach of your posts which are all neatly laid out without a tedious work process.