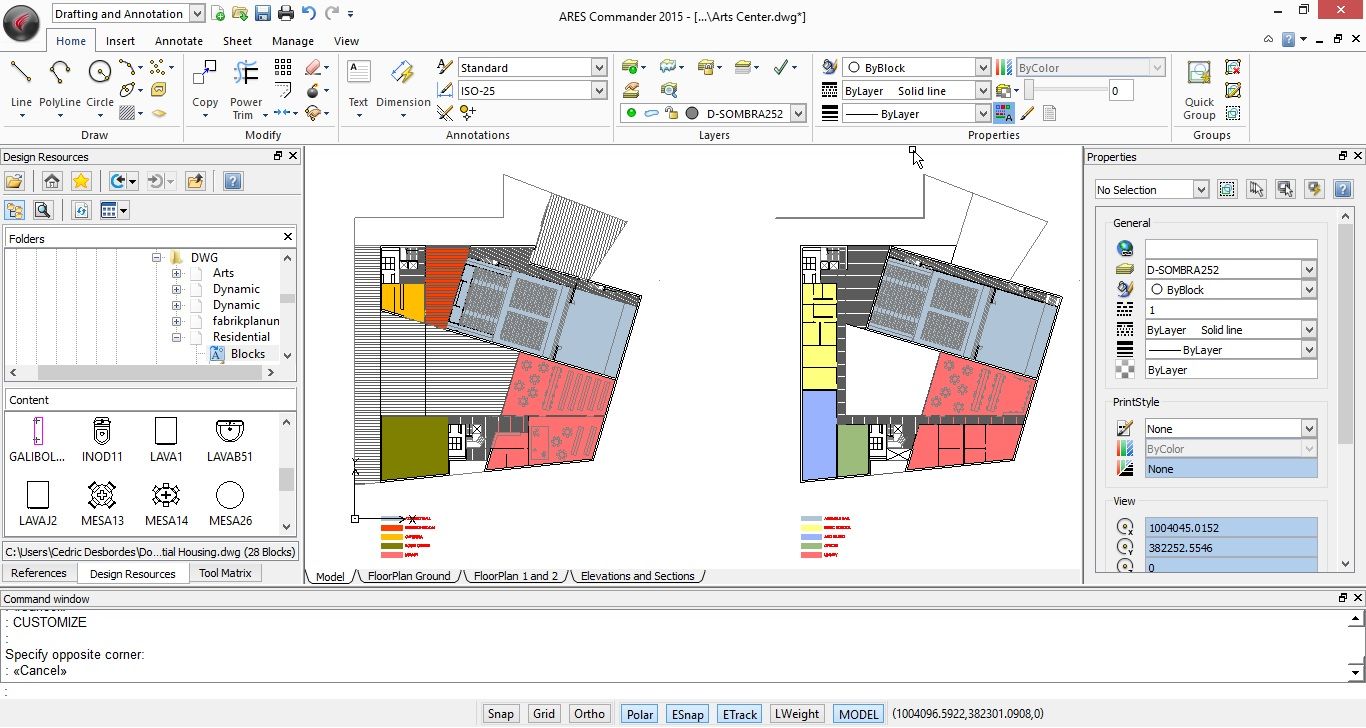 The main benefits of ARES Commander are, it offers native support for the .dwg file format, provides an intuitive and easy-to-learn user interface, permits desktop, cloud, and mobile access, and interoperates with various technologies and programming languages. Here are the details:
Native Support for .dwg File Format
One of the great capabilities boasted by ARES Commander is its native support for the .dwg file format, a widely used and popular CAD file format. Because of this, users can work on their .dwg-formatted drawings directly within the solution without doing any file conversion.
Intuitive and Easy-to-Learn Interface
ARES Commander is built with a user interface that is very intuitive to use. Users can familiarize themselves with the tools and interfaces within a short period of time, eliminating the need for time-consuming and complicated training.
Increases your Efficiency and Productivity
The computer-aided design solution can increase one's efficiency and productivity. It is built with tools that enable users to work on their design projects much faster. Aside from that, the solution can be deployed on any type of environment, operating system, and platform, permitting users to access their projects from anywhere.
A Highly Interoperable CAD Solution
ARES Commander is also highly interoperable. It can be integrated with various technologies and tools as well as work with different programming languages which include Tx, DCL, Active X, and Visual Studio. This integration is made possible through the aid of its innovative and powerful API.