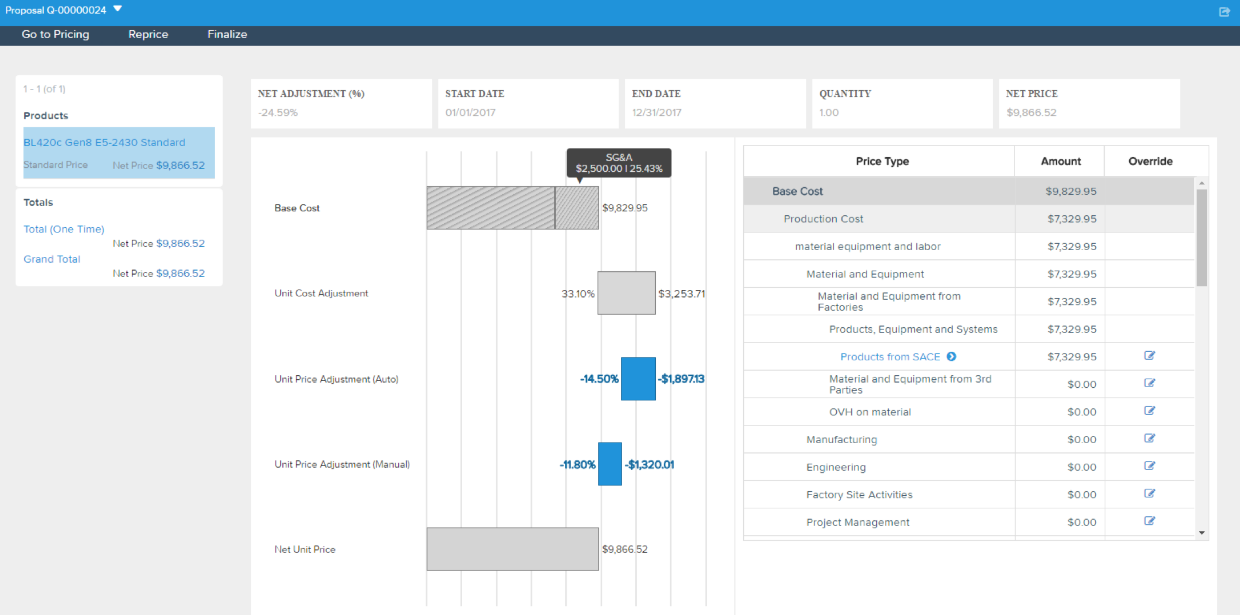 The main benefits of Apttus Intelligent CPQ are innovative technology, actionable insights, and omnichannel CPQ. Here are the main details:
Innovative technology
The use of innovative technology to streamline the CPQ process makes Apttus Intelligent CPQ one of the best solutions in the market. The platform provides all the tools needed by businesses to handle all CPQ procedures. In addition, it comes with a powerful AI component known as Max. The module manifests as a robust virtual assistant guiding merchants through the entire CPQ process. On the other hand, Max empowers website visitors to make accurate product/service buying decisions.
Actionable Insights
Besides, with Apttus Intelligent CPQ business owners get actionable insights. The solution analyses all quote aspects and compares the results with those of the industry leaders. Moreover, Apttus Intelligent CPQ analyses customer data to reveal patterns based on customer product/services choice. The analysis delivers valuable, data-driven insights that enable merchants to make informed decisions. Furthermore, it delivers accurate price recommendations that woo customers into making better buying decisions.
Omni-channel CPQ
The dynamism of the e-commerce industry requires businesses to maintain reliable customer services. This is because modern customers are becoming very specific when communicating with sales reps, partners, or the company's online commerce site. Apttus Intelligent CPQ is designed to help the business deliver seamless customer experience across all channels. The solution serves the merchants as well as clients on online platforms to drive brand consistency regardless of the channel used.