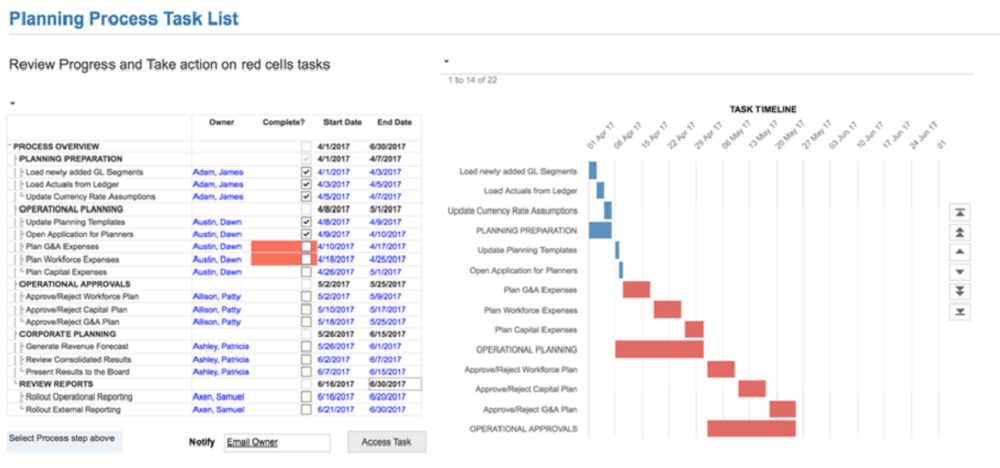 The main benefits of Anaplan are its incredible features that help businesses make informed decisions, capabilities that support collaborative planning, a flexible and powerful in-memory engine, and intuitive and user-friendly interface. Here are more details:
Informed Decisions
Anaplan provides its users with tools that they can use in analyzing any accumulated business data and in assessing potential moves or plans before putting them into action. Business leaders and decision makers, therefore, will know what to do next when presented with important performance data. With this tool, they can now be equipped with valuable information each time they make crucial business decisions and actions.
Supports Collaborative Planning
With Anaplan, every individual involved in an organization's decisionmaking can have access to all vital information and data to make collaboration easier. The platform also allows its users to modify and sync the information across the board. Data is stored in the cloud, enabling users to perform their tasks while on the go without having to worry about security.
Hyperblock
Hyperblock, a flexible and powerful in-memory engine, allows platform users to create detailed and complex planning models that use all the business data down to transactional model such as employees, production SKU, etc. for real-time informed business decisions.
Easy to Use
Anaplan is user-friendly and intuitive. Meaning to say, users do not need to be adept in order to operate the platform. With just little technical knowledge, managers, and other business decision-makers can easily navigate and use the software. There is no need to rely on IT support.