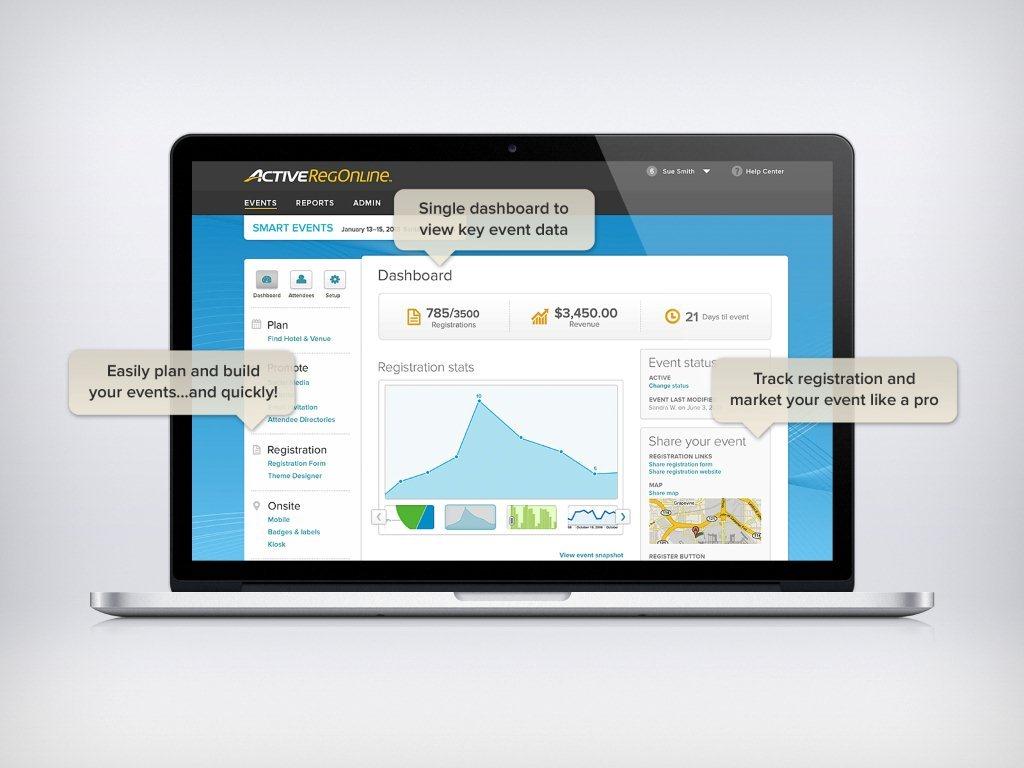 The main benefits of Active Network are its user-friendliness in planning and organizing occasions, easily customizable system, and consistent software updates. This is because of the layout of their registration module, which makes processes like sign-ups, payment and record tracking easy for members and participants. Users can also choose their own mode of payment, allowing them to pay by online check or by credit card. Payment by installation can also be an option for planners, by charging an upfront reservation fee and having the remaining balance settled at the event.
The program also offers specific packages that are customized based on the most common activities, like their Race Package. This includes tools for registration and automation, among others, to streamline racing events. Active Network's race management software also offers marketing tools that help you advertise the event to invite more participants and mobilize your brand. The software also other packages like Recreation, Attractions, Sports Management, Skis, Outdoor and Camp Management, and more.
Active Network also enables organizers to offer discount codes and coupons to participants to encourage instant payments or for them to invite other people to the event. Active Network also ensures that both hosts and participants are able-bodied in case of sporting events that require doctor's approval.
Moreover, Active Network consistently updates its software for compliance with the latest policies and laws that govern the organizations their activities.