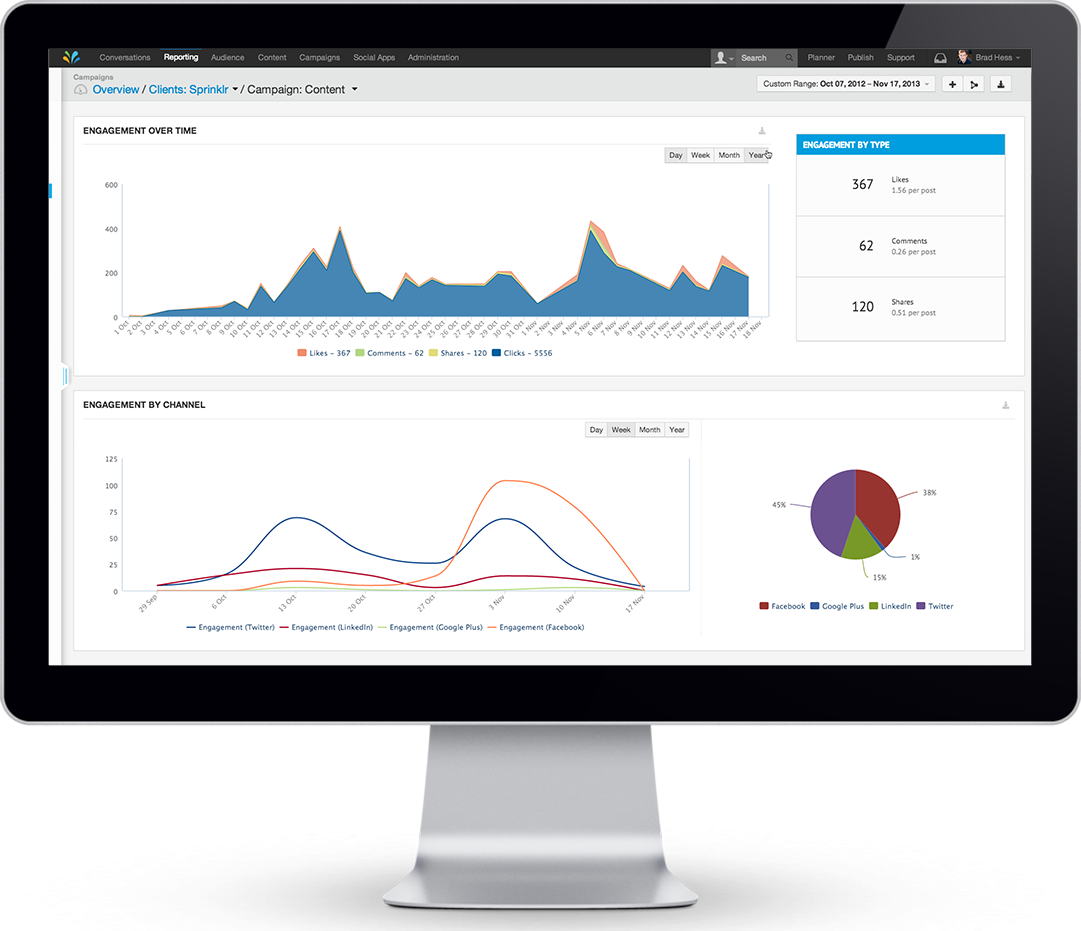 The main benefits of Sprinklr are enabling teams to work together, improving collaboration, and generating comprehensive insights and social data.
Sprinklr offers the whole band of spectrum needed to perform well in social media management. It offers businesses the chance to listen in on their target market. The solution also allows your teams to moderate discussions and monitor analytics. These and more are available for your teams in one dashboard. From your research to advertising campaigns, Sprinklr can make things simpler and more effective.
Because the system has a single code base, everything works seamlessly with each other. This is because when the data is unified across social channels, the analytics provided will lead to better insights to improve performance. Also, Sprinklr is an open platform. This means that it connects to other business and IT systems that you are using already. Systems such as Nexgate, Marketo, and Salesforce among others have worked well with Sprinklr. Furthermore, the flexible architecture helps support thousands of users and dozens of social channels. Moreover, should customers and developers want to build applications, an external API is also available for them.
Sprinklr, with its Social Experience Core, insights and social data can be accessed across your networks. Your teams will be able to use these to understand key aspects of your market climate and customer perceptions. Through this, teams will be able to keep up with communications such as messages and content on social feeds. Knowing your customer's sentiments will enable you to know when and where you should engage with them. All in all, smarter decisions can be made by using the all-inclusive social media management platform which is Sprinklr.