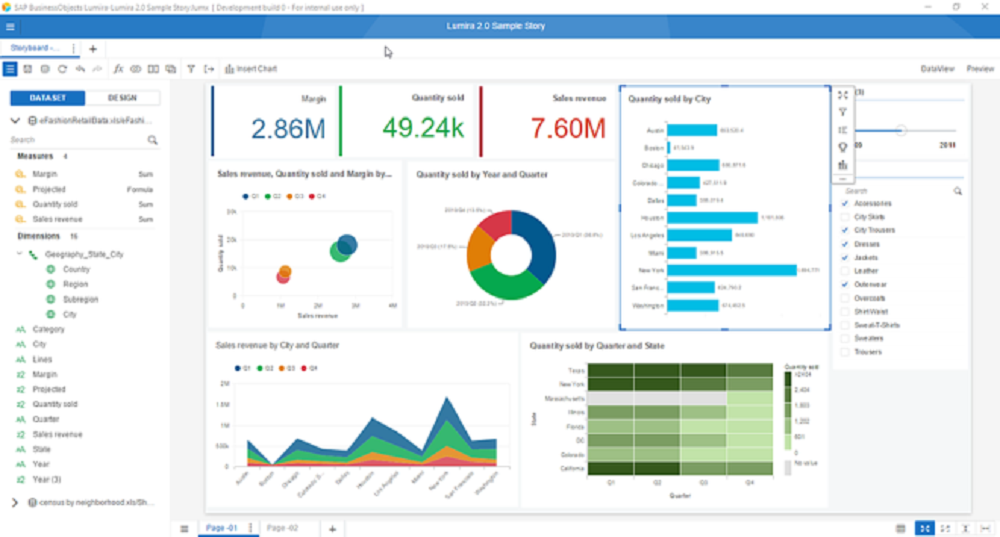 The main benefits of SAP BusinessObjects Lumira are its capability to pull data directly from sources, features that decrease the time it needs to prepare for analysis, engaging and accurate visualizations, and the efficient and less tedious operations for generating insights. Here are more details:
Automatic pull of data
One of the best features of SAP BusinessObjects Lumira is that it can pull data directly from various personal sources and then blend it together smoothly and repetitively. This means that users aren't required to go through the tedious process of categorizing information again and again. Also, before everything else, the system is a breakdown solution that allows coordination of data from one module with the click of a few buttons.
Reduced preparation times
The reduction of the need to click and manipulate sources naturally causes reduced preparation times. This is a critical edge to large enterprises that deal with long and complex spreadsheets. Actually, users get to enhance the traditional framework of information through geographic information. They can also merge data with particular attributes as basis, format it with their own measures, and apply sophisticated formulas even without any coding expertise.
Engaging visualizations
Visualizations generated by the system is both accurate and engaging. There are various unique analytics relationships as well as multiline charts used for identifying trends that look simple enough but is drilled to facet detail quickly. Other charts are also available such as bubble charts, pie charts, treemaps, and radars.
Streamlines insight generation
By local improvement of insights, improved business agility and productivity can be expected. This means that users create a business environment that no longer has to depend on their IT teams. No coding knowledge is required for automated transformations and calculations and there is no predefined function to follow for data discovery. The system also identifies and delivers data for good governance on one IT-sanctioned security model.