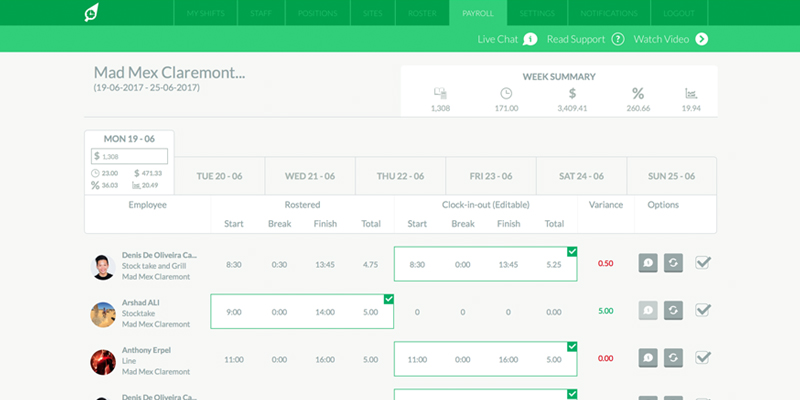 Rostering Made Simple
To start, you don't have to chase employees to learn their availability to work. The product allows them to set and update their availability directly and submit requests for leaves. It makes rostering simple as you can select from available staff members, reuse roster templates, and copy previous rosters. The app's live cost calculator performs all the work for you.
Save Time
Employees can easily record exact work times as well as provide photo proof and comments for the management to review. Management can calculate the payment based on this and process it directly in the accounting software. You can save up to 8 hours per week by simplifying tasks such as entering payroll data, maintaining timesheets, and building and notifying rosters.
Save Labor Costs
You can also save on labor costs as RosterElf allows you to view actual expenses in real time as you develop your roster. Plus, the clock-in-out feature with photo evidence enables you to minimize time theft. Your employees can become responsible for keeping their leave requests and availability updated and ensure they know the latest details about rostered shifts.
Other Benefits
RosterElf enables your employees to control when they wish to work and they can also share and swap shifts easily amongst themselves. Staff members can also request for changes and keep management updated about their availability. This helps to enhance staff satisfaction with your company's rostering process.