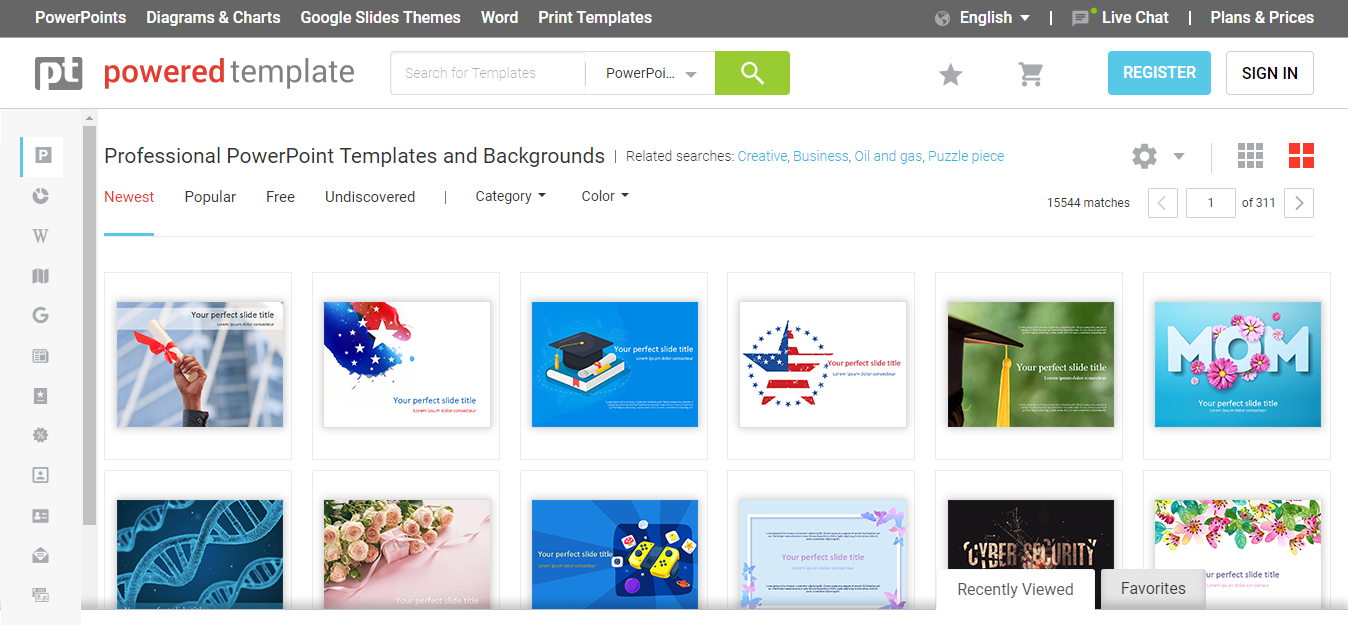 The main benefits of PoweredTemplate are its customizable designs, royalty-free templates, and easy category browsing function.
Customizable Templates
If you need materials for your presentations and marketing paraphernalia, you can check out PoweredTemplate. The website has a host of customizable templates available that can suit different business needs. You can easily download the one that you like best and work on it from your preferred document or media editing app.
Royalty-Free Templates
Though PoweredTemplate has free designs, it also has paid designs for the more discerning user. You only have to pay for the design you like best once and you can use it repeatedly. What's more, if you are looking for a marketing template, you can use them without worrying about additional costs because they are royalty-free.
High-Quality Materials
Whether they are free or paid, each design available on PoweredTemplate is of a high caliber. They were created by professional graphic designers who are true experts and know the right design layouts for various business uses.
Category Browsing
When searching for a template, you can begin from the category menu. There are dozens of categories to choose from on PoweredTemplate, which make it easier for you to find a design that fits best the image that you have in mind.