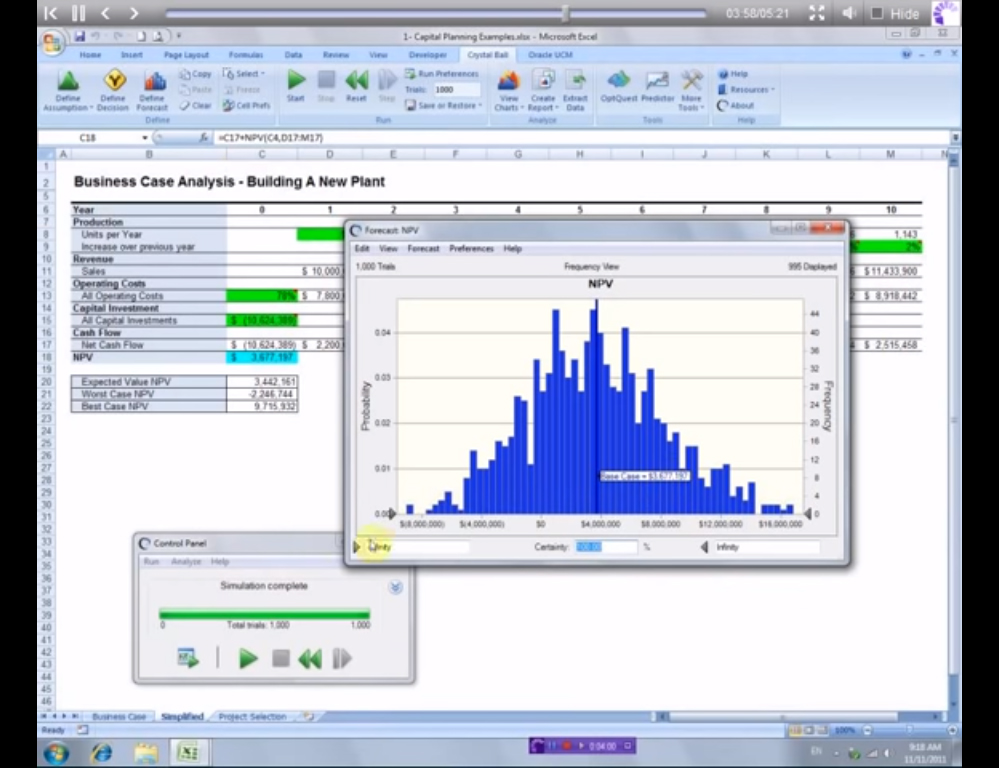 The main benefits of using Oracle Crystal Ball are its easy-to-use predictive analytics program based on spreadsheet technology to assist you with your resource distribution, supply chain management, cost estimates, strategic financial analysis, planning, sales forecasting and other process involved in other industries. With this analysis suite in your hands, you can gain the advantage of reaching your goals as a company.
The program has tools that allow you to input necessary data like current and history records to give you precise results in your analysis. Tools such as OptQuest allow for flexibility that provides solutions and forecasts that were previously impossible in traditional analysis. It also automatically accounts for the requirements, parameters, and unpredictability in its calculations. The suite also has a feature allows you to utilize simulations to visualize and model scenarios automatically for time efficiency and performance boost.
Oracle Crystal Ball utilizes Monte Carlo Simulation to consider every possibility that can happen when calculating and predicting the outcomes of their occurrences, thereby giving you the critical part of your model in which to concentrate. With the Monte Carlo Simulation, your working processes are simplified including the statistics and the necessary information at its side in split-view format.