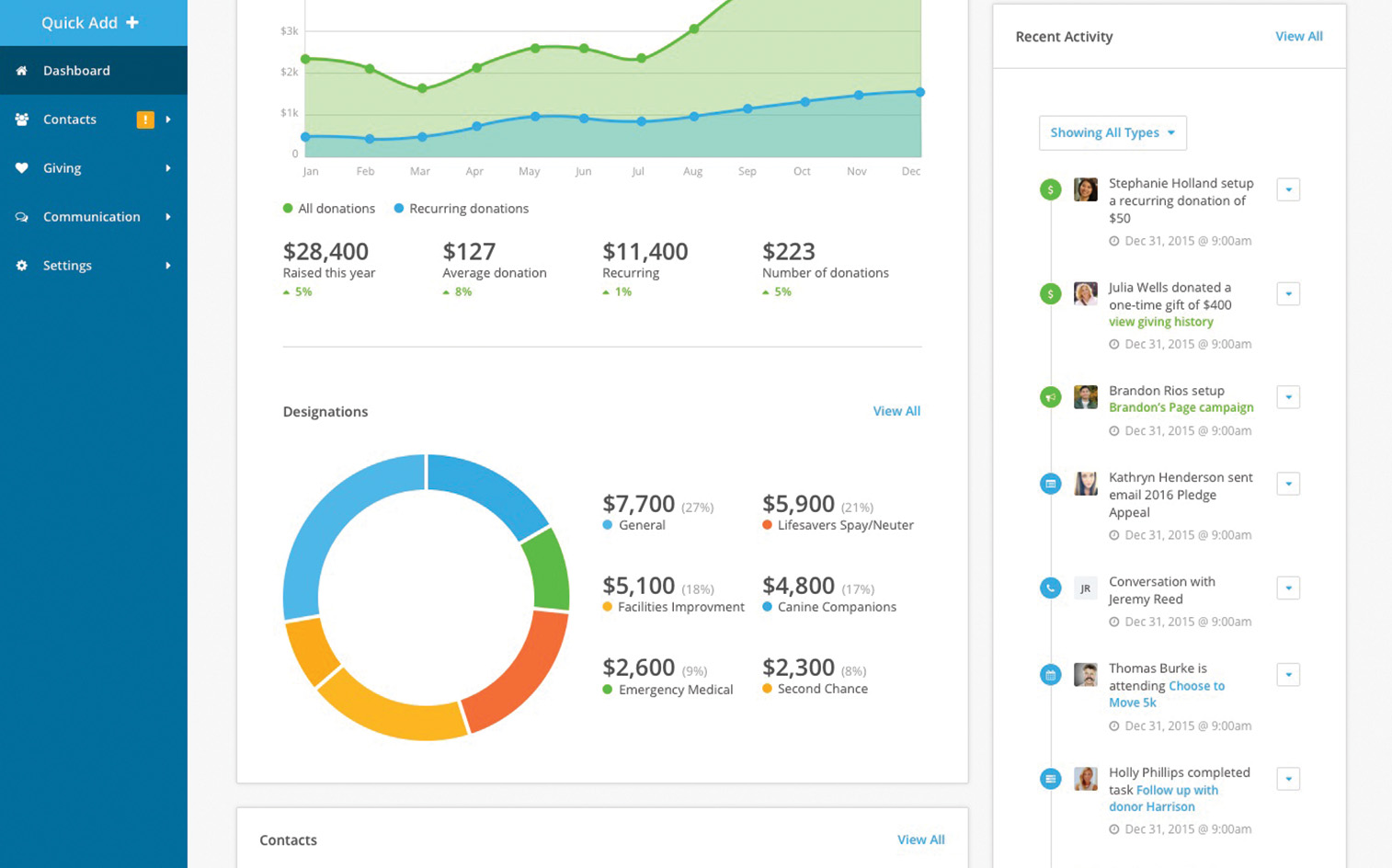 The main benefits of Network for Good are robust communication, catered to small organizations, fundraising progress monitoring features, availability of marketing solutions, and comprehensive fundraising resources. For more information, here are its benefits in detail:
Robust Communication
With your mobile device, you can send direct emails, bulk emails, calls and texts through this software. You will gain access to its unique acknowledgment templates so you can easily send out persuasive "thank you" messages to your donors.
Small Organizations Software 
This software is specially created for small but growing non-profit or charitable organizations. With its unique and easy-to-use features, you can seamlessly come up with smarter fundraising decisions and get a better direction for your campaign.
Fundraising Progress Monitoring
Gain visibility of your fundraising campaign's progress and trends, year-to-date giving, and other transactions with Network for Good. It provides real-time results and organized dashboards for easy tracking.
Availability of Marketing Solutions
Attract more donors and gain more donations on your fundraising campaigns by creating a compelling non-profit story through the software's marketing tools. Beside your fundraising campaigns, you can also use this tool to raise awareness and facilitate digital philanthropy and corporate giving from potential donors.
Comprehensive Fundraising Resources
This system offers a knowledge base so users can become smarter fundraisers. It contains case studies, templates and guides, events and webinars, and helpful blog posts.