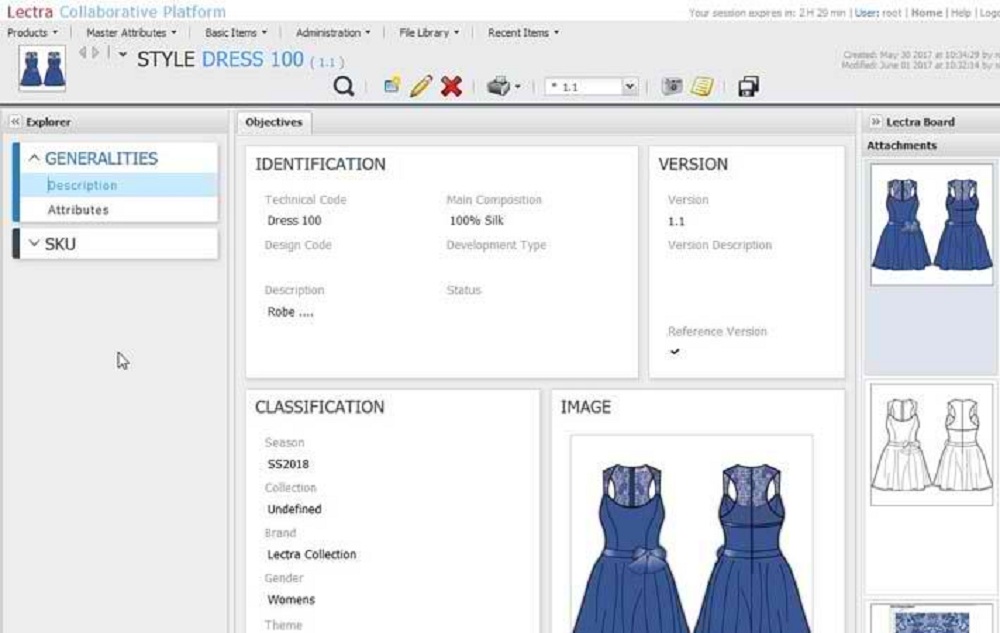 The main benefits of Lectra Fashion PLM are its extensive process coverage, the capability to facilitate the whole creative design process, and process-orientated solutions that drive innovation. Here are more details:
Extensive Process Coverage
Lectra Fashion PLM provides an extensive process coverage that includes pre-production and material development, sourcing and RFQ, color management, creative design, and collection planning. With the aid of a dynamic financial overview, the platform allows users to effectively craft and manage collection plans that deliver results. It also helps users address consumer expectations, seasonal trends, as well as time constraints.
Facilitates the Entire Creative Design Process
You can also use Lectra Fashion PLM to manage the entire creative design process. The platform offers the best creative tools that allow designers to discover their full potential. There are also tools that help users develop world-quality products and deal with product samples, size, specifications, etc.
Process-Oriented Solutions that Drive Innovation
Last but not least, Lectra Fashion PLM offers a broad array of process-oriented solutions that drive innovation which is essential to achieve growth in the fashion industry. With this platform, you can reduce your fabric waste while optimizing your profit. The software can estimate the amount of fabric that will be consumed and even run cost simulations. You can also fabricate long-lasting materials quickly, which makes the operation more efficient and productive.