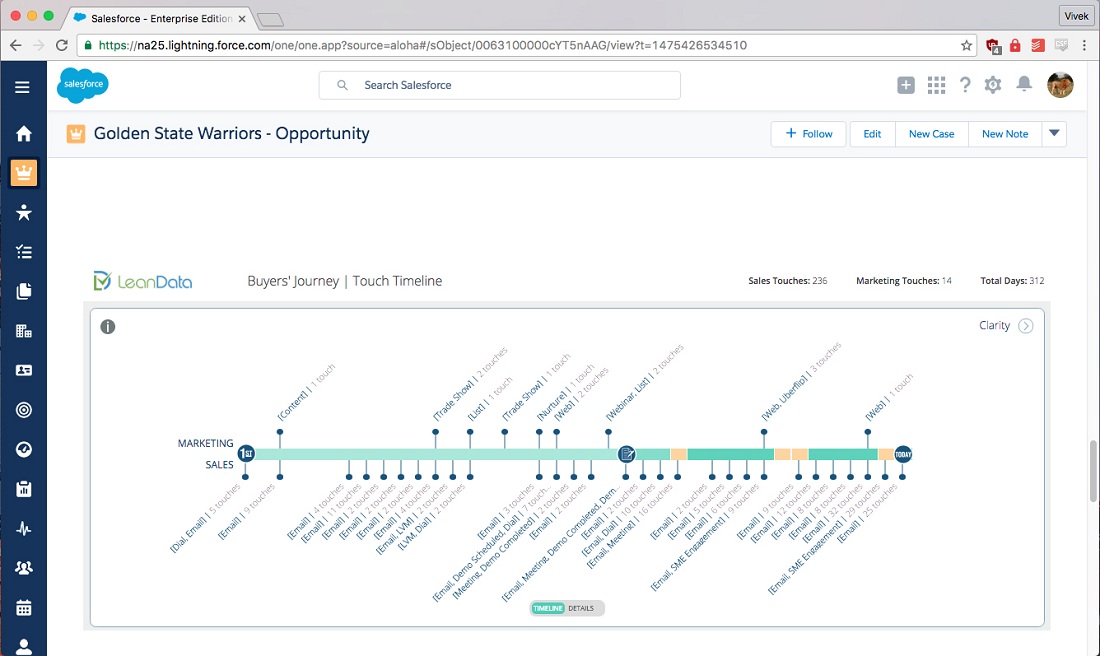 The main benefits of LeanData are its capability to discover potential relationships easily, partnership with Salesforce, drag-and-drop interface, Round Robin system, and actionable insights. Here are more details:
More Noticeable Relationships
LeanData uses its powerful algorithms to discover new connections between previously known data objects in Salesforce. The app makes certain that the objects perfectly fit each other through employing matching algorithms in order to scan several different fields in each record and get the best results. Moreover, the platform offers customizable tiebreakers that allow administrators to set the factors which will determine the best possible matches so users can expect precise routing even if the data is flawed.
Robust Security
The algorithms of LeanData work natively within the popular Salesforce platform. The solution maintains robust security so you can have peace of mind knowing that your information is safe from data leaks during data exchanges. Furthermore, LeanData ensures its users that it does not export or import anything from Salesforce.
Drag-and-drop Interface
The software offers a drag-and-drop interface that enables users to create their lead distribution workflows by simply moving objects around. This feature is beneficial for novices and likely eliminates the need to spend a significant amount of time learning how the system works. In addition, this function helps different departments adapt to changes effortlessly and collaborate with each other seamlessly.
Round Robin System
LeanData uses a round-robin system which creates a fair environment. This gives every sales team member an equal opportunity to connect with their top prospects and contribute to business success.
Actionable Insights
LeanData gives actionable and comprehensible insights into the operations department. With these insights, users, therefore, can see exactly how leads flow in the Salesforce platform and how they can use the information to constantly optimize the distribution of leads. Also, the software displays real-time insights into the business lead flow so users can view whether the leads have been processed properly or not. This also helps them spot the errors of leads that are not processed correctly and find immediate solutions.