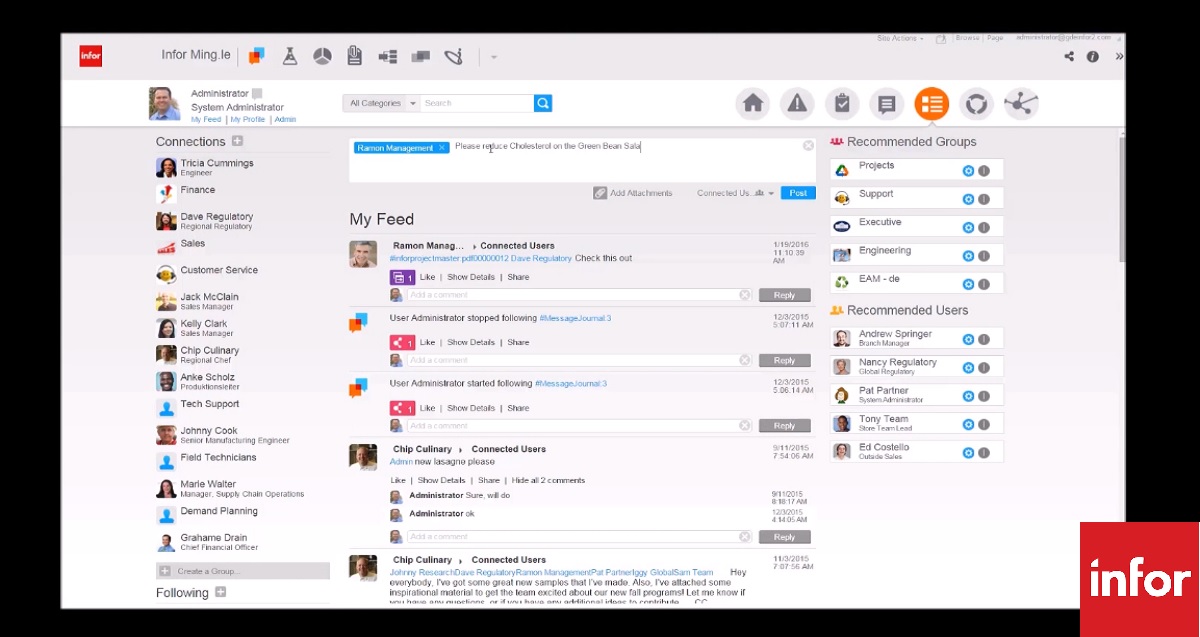 The benefits of Infor PLM Optiva are its capability to lower production time while keeping quality intact, it serves as a unified location for many processes, and it can be tailored accordingly for certain product domain. Here are more details:
Reduce production time without compromise in quality
The platform is capable of reducing production to even half the time it normally takes. This is done by optimizing manufacturing process via smooth collaboration between enterprise resources and supply chains. The developers of Optiva understands that in today's fierce field of competition among manufacturing businesses, the companies don't have the luxury of time for lurking on a product idea. Speed in passing every step of product development is essential, together with keeping quality and regulatory compliance uncompromised. And the system just that.
Centralized platform
Infor PLM Optiva functions as a single, centralized platform for designers, idea generators, managers, developers, suppliers, and investors while providing them proper authorization for data export/import according to how their roles are defined. Through this, change alerts are quick and the decisions are timely so that the manufacturing process is not hampered. Optiva is also capable of making data storage, transfer, and analysis secure and fast for manufacturers. Along with that, the platform also facilitates in choosing the best product formulas which is a critical step in manufacturing because it will be the deciding factor for the amount of resources and time invested in product development.