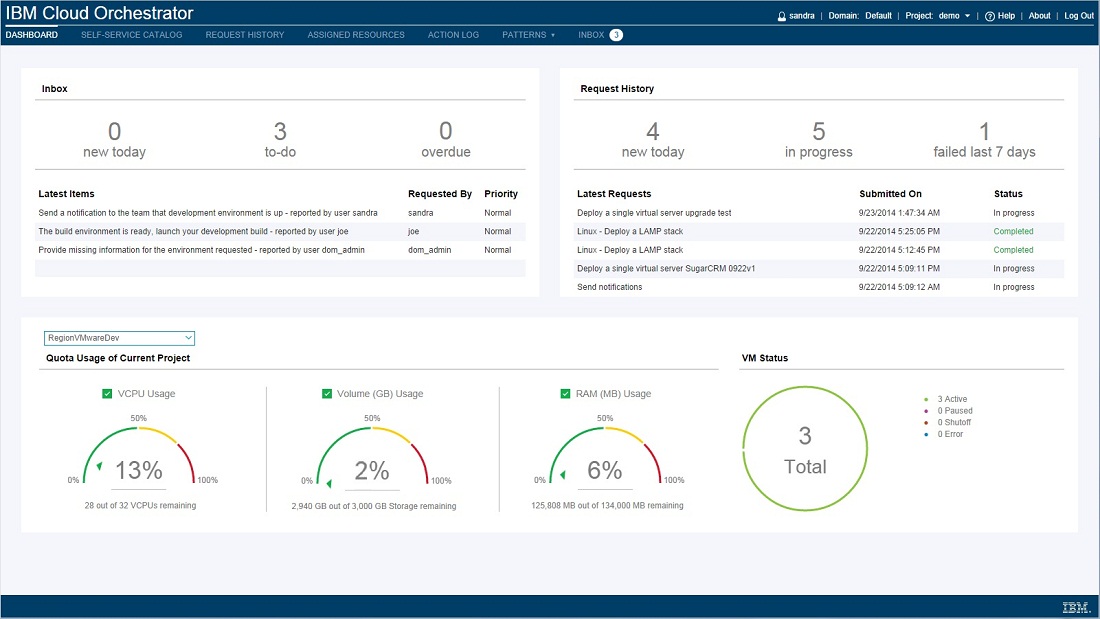 The main benefits of IBM Cloud Orchestrator are the improved times it brings for service deliveries, unified platform resulting in coordinated management, innovative interface, and consistent adherence to policy. Here are more details:
Accelerated service delivery
IBM Cloud Orchestrator facilitates the acceleration of service delivery by up to 90%. Not only that, provisioning is sped up as well, which means that rather than waiting for weeks, pertinent jobs can be done within minutes instead. This is accomplished through the system's automation tools that put several actions like cloud deployment, setup, and configuration of IT tasks into autopilot.
Coordinated operations
The overseeing of multiple clouds at once does not necessarily have to be tedious. Using the system's unified interface, processes are more coordinated and simplified. Aside from that, the platform can also be utilized for viewing how cloud resources of the business are being expended throughout the entire enterprise, including the related costs. This is valuable information that can be used as a basis for creating strategic decisions.
Advanced interface
Aside from management tools that the system is equipped with, it also provides users with innovation functionalities by allowing them to configure various features. The self-service portal, for instance, can be extended through the augmentation of tools and APIs. This means that users are able to deploy not only in servers but also in multiple node applications.
Policy enforcement adherence
IBM Cloud Orchestrator also functions in a way that businesses are in complete adherence with strict service level policies. This is done by providing users with insights on physical and virtual infrastructures as well as on chargeback expenses so that they can ensure that they wouldn't overreach in terms of budget.