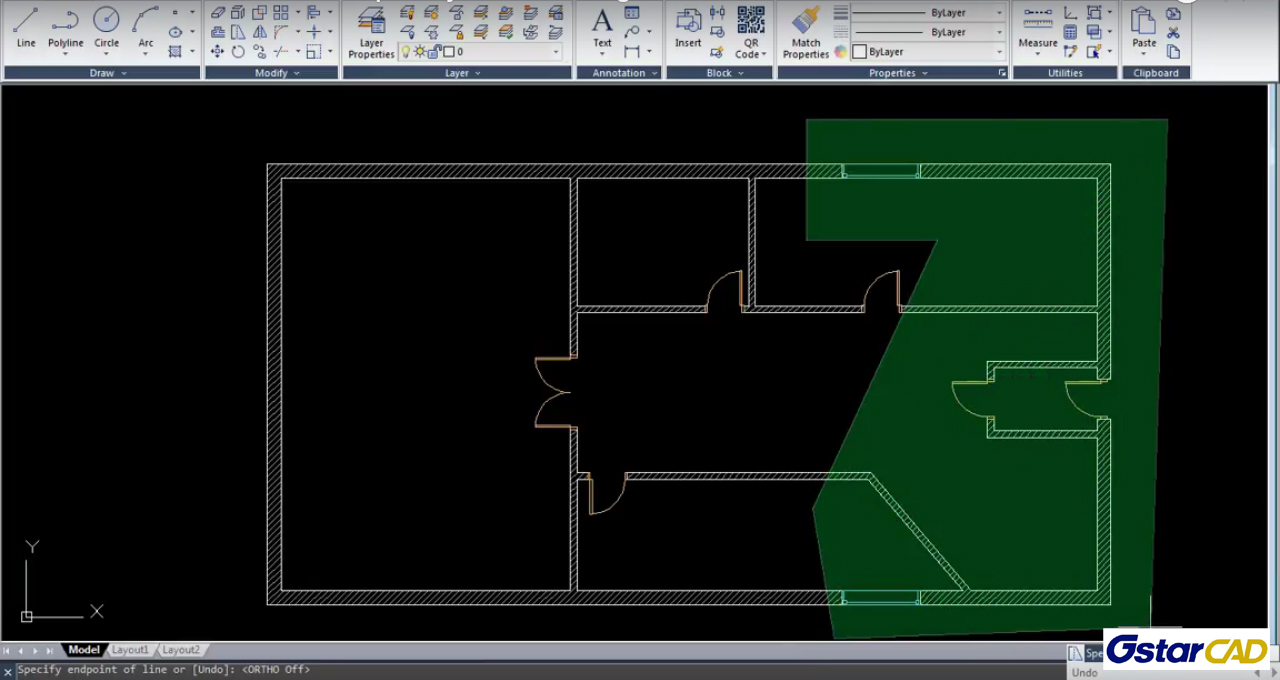 GstarCAD Professional 2018 offers increased efficiency by allowing you to open big drawings more quickly and with smoother operations. On top of that, here are some of the benefits you'll gain in using this application:
Familiar Interface
The user interface and operating habits of GstarCAD is similar to ACAD which means ACAD users will not need training as it's both familiar and easy to use as per GstarCAD Professional 2018 reviews. It is also easy to switch between classic interface and 2D drafting according to what you prefer to use. Furthermore, it is based on independent property rights and is compatible with the latest DWG/DFX version and ACAD in data format.
Multi-Platform Application
Viewing, managing and sharing DWG drawings from multiple devices are streamlined in a single click through DWG FastView. You can open, show, and handle DWG drawings on your Windows desktop using the light viewer. On your web browser, you can share and plot DWG drawings without download or installation needed. It also offers mobility by allowing you to view, edit, annotate and share CAD files on mobile anywhere, anytime.
Innovative Technology with 2018 Release
GstarCAD Professional 2018 reviews indicate the application adopts innovative technologies such as Hierarchical Memory Exchange, Intelligent Display, and Graphics Adaptive Compression. On its 2018 release, it enhances the performance of commonly-used operations (such as "OPEN," "PLOT," and "DYNAMIC SELECTION"), big drawings, support for the latest DWG 2018 format, and tools for completing designs faster (like Attribute Increment and DWG Convert).
Flexible Licensing
You have the option to purchase the perpetual license, pick the license mode, and decide on when you'll upgrade—whether you want to keep the old version or upgrade to the latest version. Available as "perpetually licensed," you have the perpetual right to use your purchased license. You can also choose from multiple licensing modes such as the Serial number and USB Dongle for standalone or network license.