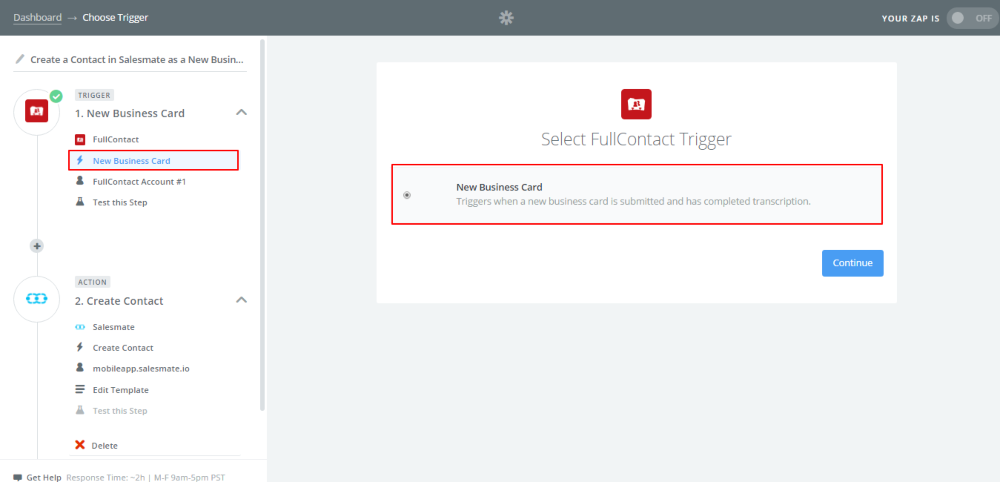 The main benefits of FullContact are its ability to build social profiles, its Person or Company API, and its automatic updates.
FullContact's capability to create social profiles of contacts allows users to enrich their address and contact book, as they gain complete contact information. With this information, it is easy to connect with prospects, leads, and customers for marketing and business purposes.
FullContact's Person or Company API allows users to make queries. Users who want to find information regarding a person's name, affinities, job, location, social profile, or demographic can send the contact information to FullContact, with the Person API then coming up with the information needed.
The same process is followed with the Company API method. Once users have sent the name or email address of the company, FullContact can provide them with an overview of the company, the company's website, the company's social profiles, the date when it was founded, and how many employees it has.
Queries sent to FullContact can also be tuned up with the addition of multiple attributes so that the user's contact record is personalized. This also results in easier verification of contact information as well as more accurate data, which is incredibly helpful in ensuring that the right audience is reached by email marketing campaigns.
Contacts from different devices and accounts can also be organized by FullContact. It securely stores in a database all the contacts pulled from the user's iCloud and Google Contacts, as well as information taken from social media sites like Twitter, LinkedIn and Facebook. Duplicate contacts are also merged, and contacts across all accounts are also synced.
Contacts stored in the FullContact database are also automatically updated, ensuring that the results users get in their queries are up-to-date.