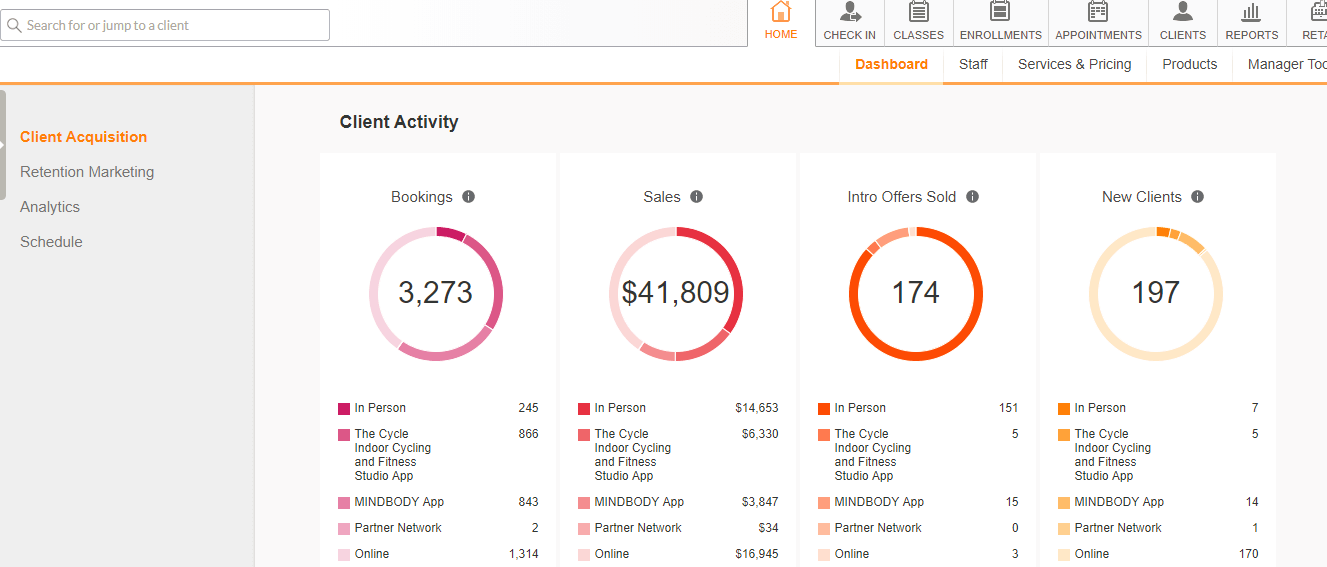 The main benefits of Frederick are exceptional customer experience, convenience, and personalization. Here are more details about Frederick's benefits:
Exceptional customer service
Frederick, now a part of Mindbody, helps you improve your customer engagement. It allows you to send promotional materials to your customers, enticing them to make purchases from your business. Frederick also allows you to create reward programs for long-time customers. 
Using Frederick, you can schedule and automate the sending of your marketing materials. If it's a limited-time promo, you can send it almost immediately. Frederick also ensures that your marketing campaigns are personalized based on the data you have about your customers.
Convenience
Frederick helps you build and design marketing content. It has an integrated email editor that gives life to your ongoing campaigns and improves brand awareness. Templates are also available and customizable in case you want to speed up the process of creating your marketing content.
There's also no need to pay a third-party application in boosting campaigns because Frederick can do it on its own. But if you already have a campaign, you don't have to resend it. Instead, you can just remind the client, both first-time and long-term, about it in an instant, which is one of the essential marketing software features.
Personalization
You don't have to think too hard about how to better address your clients. The smart contact list feature will make it easier to create personalized marketing materials. 
Frederick also helps you communicate with your clients. It provides a record of your messages with your clients and lets you talk to them on a more personal level.