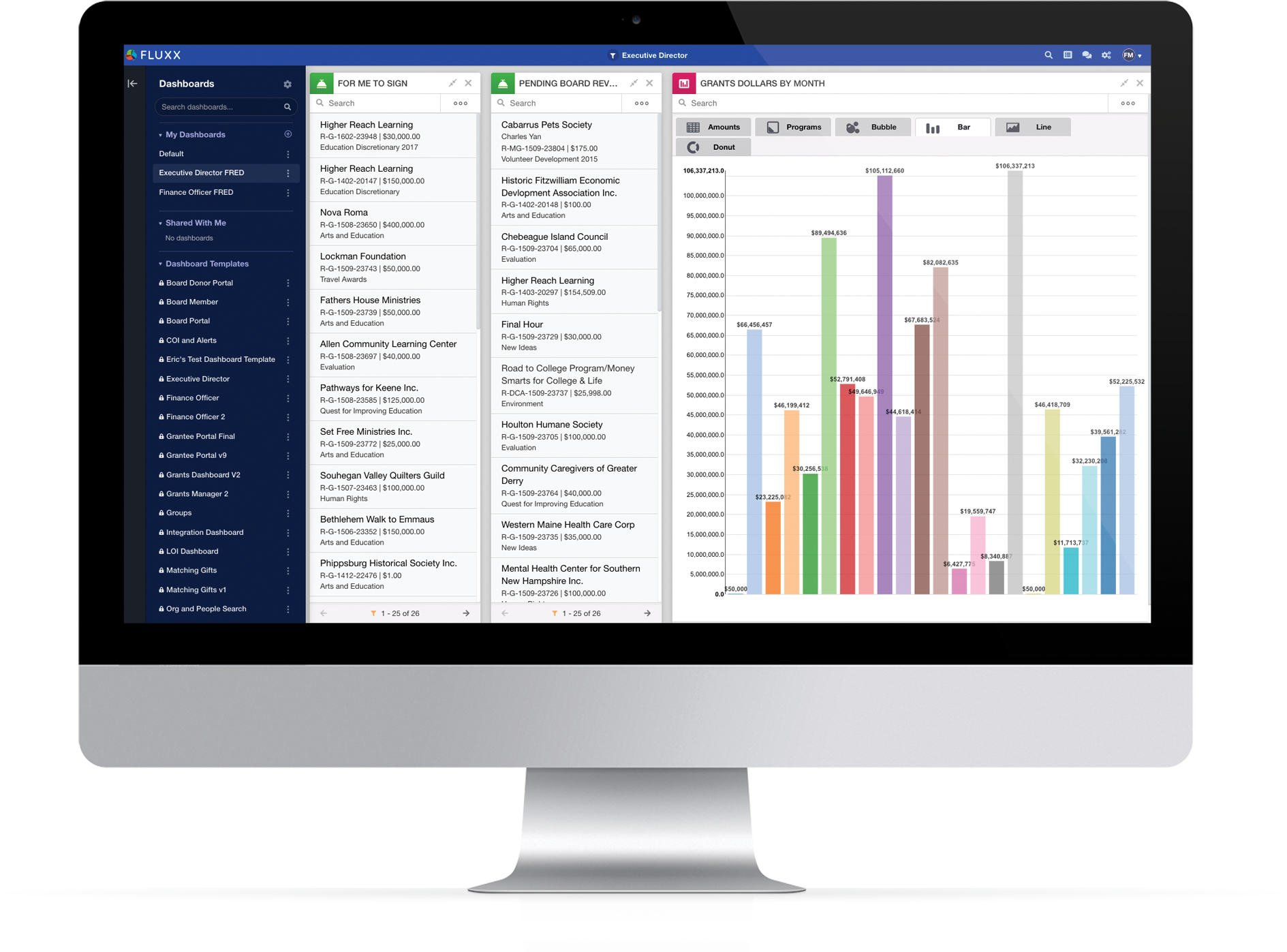 The main benefits of Fluxx.io are its powerful integrations, easy to use, and multiple products. Here are more details:
Multiple Products
Fluxx.io is a comprehensive, cloud-based software built for grantees and funders. The platform offers three collaborative solutions which include Grantseeker and Grantmaker. Grantseeker is architected to help nonprofits secure funding for their projects. On the other hand, Grantmaker is made for funders. The system combines CRM and workflow management in a user-friendly interface to help funders create new initiatives, analyze programs, and strengthen strategies.
Easy to Use
In addition, Fluxx.io is designed to be easy to use. The solution features a card-based user-interface that allows your funders and grantees to create personalized visualizations, dashboards, and views. Besides, it's a breeze to search or filter data thanks to the connected trays, detailed previews, and advanced filtering tools. Also, there is a built-in report builder that makes it easy to export data for report creation. Moreover, the card sharing features and in-app chat simplify communications and enhance collaboration.
Powerful Integrations
Better still, Fluxx.io integrates seamlessly with work productivity, CRM, financial, security, and communication apps such as QuickBooks, Google, GuideStar, and FoundationCenter. These integrations enable users to manage and boost communication, financial management, security, and collaboration. For example, by integrating with communication apps, Fluxx.io enables users to communicate via card sharing, in-app chat, mentions, and notes. Even better, Fluxx.io offers Android and IOS mobile apps that enable users to view dashboards and vital data on their mobile devices.