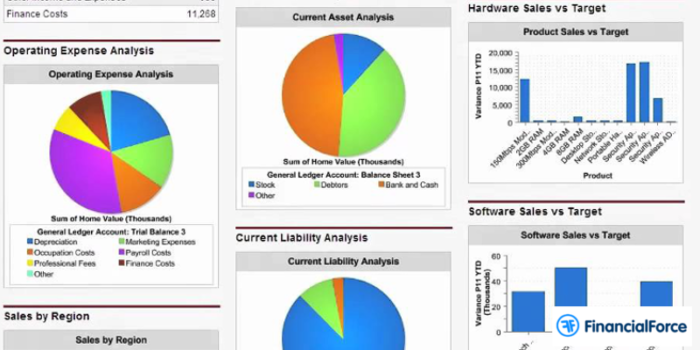 The benefits of FinancialForce Accounting are its effective general ledger, more efficient accounts payable and receivable solution, better cash management and its billing and order management. Here are the details:
Efficient general ledger
The system's general ledger tool is capable of managing even the most time-consuming and complicated processes. It can automatically handle repeating journal entries as well as reverse them. It can also work with transactions in different currencies. The entire data of your company is filed under a single report.
Streamlined processing of accounts payable and accounts receivable
You can utilize the platform's ready-made templates and electronic invoicing to aid you in managing financial transactions. Authorization workflow features can also be taken advantage of in order to automate some tasks and pay the vendors either by electronic transfer or by issuing checks. You can also eliminate the need to worry about duplicate invoices being paid by the company since the system will handle the computation of discounts, the setting of due dates, and other financial processes. FinancialForce Accounting enables you to stay on top of things with regards to financial activities by utilizing the system's reminder and communication functionalities. It can also automatically send messages and financial statements to your customers as well as the members of your sales team.
Optimized cash management
The platform is capable of forecasting currency requirements, which will inform you in advance if bank accounts with different currencies must be prepared. It also allows you to monitor your cash balances straight from your mobile device. Receipts from customers are also recorded in the system, including payments and refunds.
Efficient billing and ordering system
FinancialForce Accounting is capable of creating orders either individually or in batches for your different sales opportunities with just a single click. Invoices can also be automatically generated when an order gets confirmed. The platform also removes some tedious manual tasks like creating spreadsheet entries thanks to its cloud hosting capabilities.
Customers are also able to manage their billings on their own. They can view invoices from history and print them if they like. The invoice created are accurate as well and is automatically posted to Accounts Receivables.