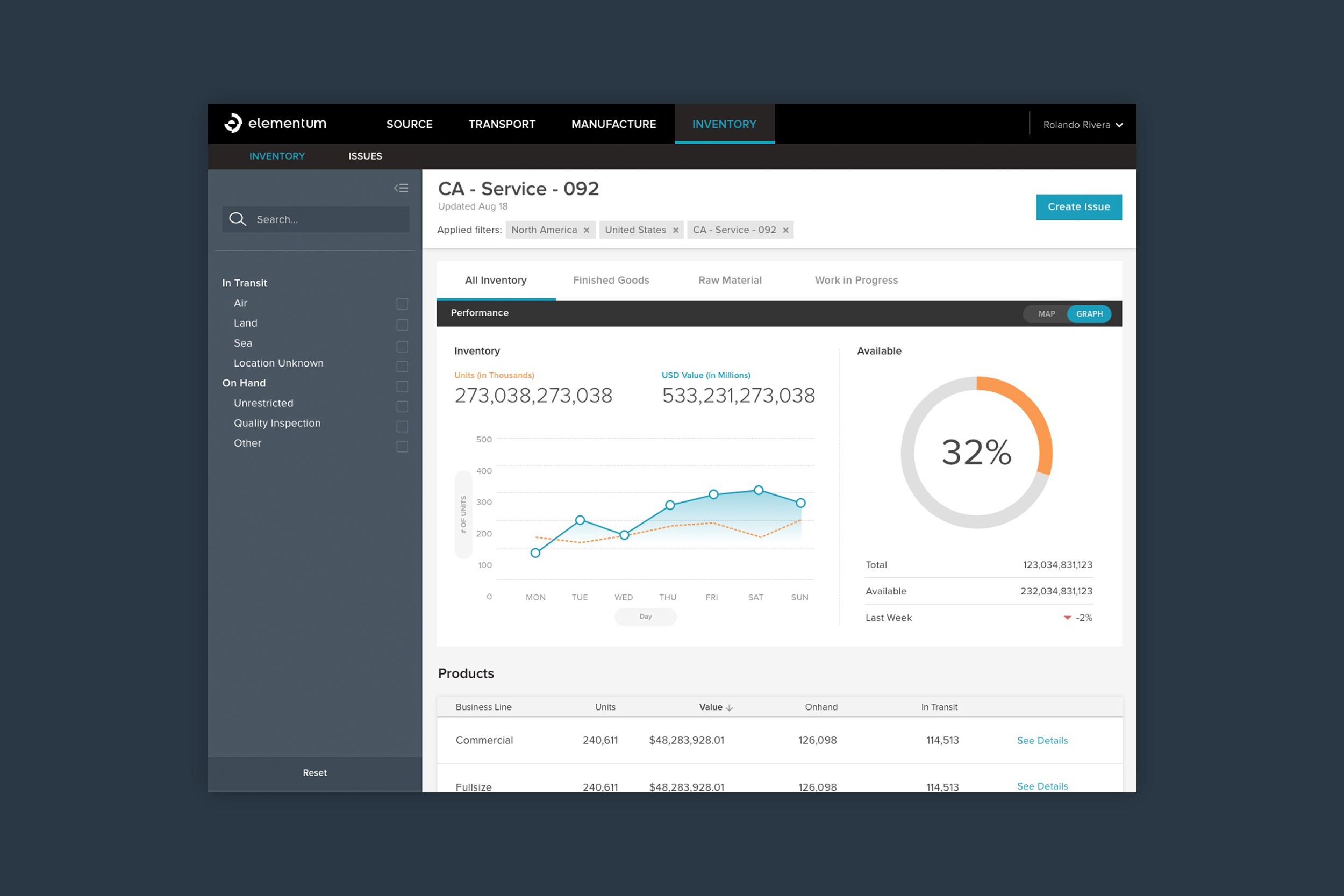 The main benefits of Elementum are its unified work process, smarter decisionmaking, and wide customer base. Read on to understand further.
Elementum enables users to share data and work together in real time on any provider issue or occasion, giving the required visibility across the company on the most important issues. It monitors more than 10 million occurrences each day and relates them to your production network. The information is overlaid with the provider data so resolutions can be planned effectively when issues emerge. Additionally, there is a programmed product and part impact assessment so users can concentrate on staying ahead of the competition.
Real-time shop floor monitoring and data attainment and reconciliation to plan are also available on Elementum. Through Elementum's Product Graph, information is overlaid so users get real-time worldwide visibility and alert on status changes for the tracked item, with measurements on the critical metrics – output, ship vs. plan, and quality vs. plan. There is likewise a real-time view for each shipment and route in the supply chain, assembled from sole third-party sources as well as live GPS positioning.
Elementum likewise delivers a Situation Room that gives users a chance to spot rising issues with real-time executive intelligence to promptly follow up on them. Executives that use Elementum can also begin anywhere, anytime with real-time guided views, regional, customer hierarchies, organizational, and analyzed by product.