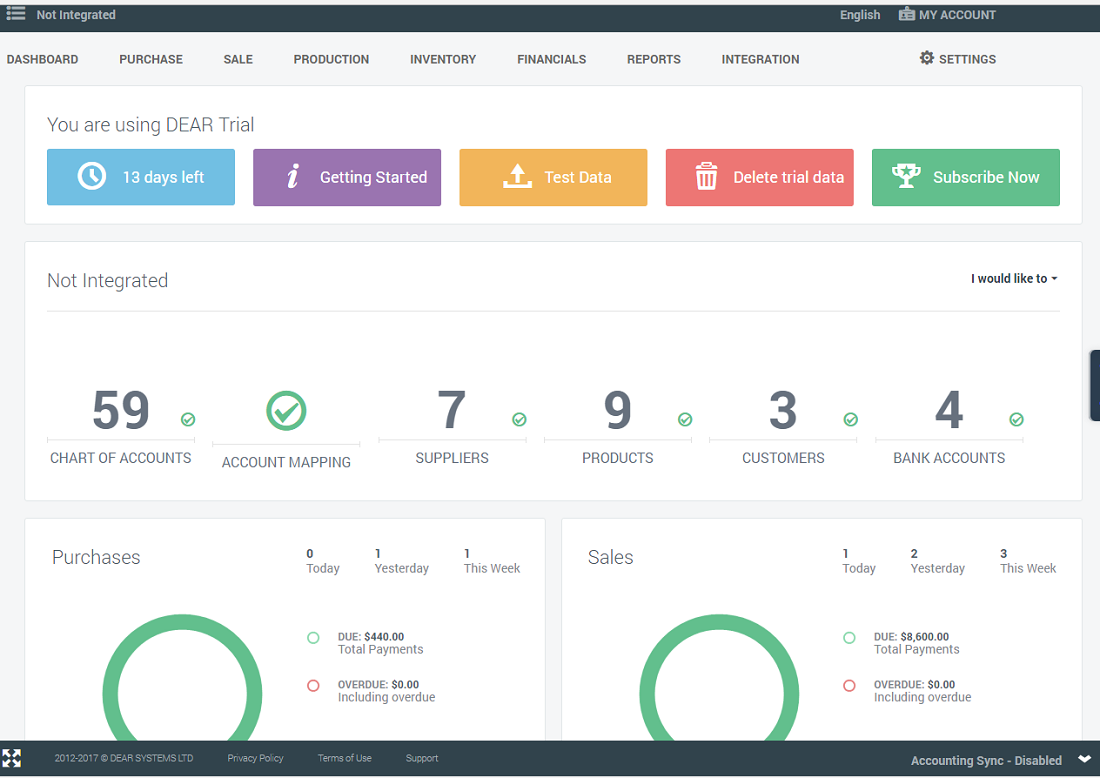 The main benefits of Dear Inventory are its features for managing sales and purchases, goods tracking capability, financial management tools, and inventory and employee management options. Here are more details:
Sales and purchases management
Sales and purchases are essential for businesses because it's one way of gauging their performance, determining if they are on the path of progress, or if they need to make some changes. For this reason, Dear Inventory provides you with the capability of tracking everything from orders to shipments with just a click. This saves you some time while ensuring that your business is on the right track.
Goods monitoring
Raw materials that were used for product completion can be easily monitored using this system. This eliminates the need for manual filling out of forms when doing some stock assessment and gives more time for checking even the smallest details when checking. With this, you'll never have to burden yourself from low stock-related worries.
Financial management
Financial management is a critical aspect of a successful business operation and Dear Inventory makes it easier for you by integrating the most widely used accounting solutions to do the heavy calculations. Because of this, you won't need any advanced accounting and financial knowledge to handle this part of your business. Instead, you can devote more time to growth.
Staff and inventory management
The system has the option for automatically organizing inventory and employee details such as purchases and sales made by every staff members. It can also organize inventory used and required for maintaining a smooth operation with just a click of a button. This eliminates the extra loads for manually organizing staff performance feedback as well as handy inventory control.