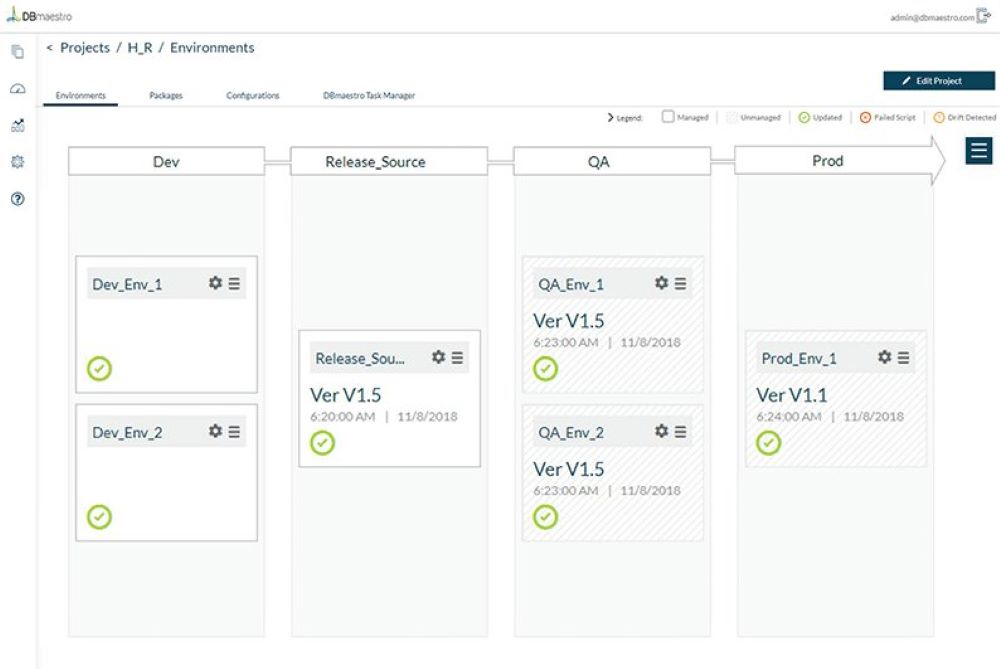 The main benefits of DBmaestro are its increased work productivity, an unparalleled level of control, lesser chances of errors and crashes, and automated database activities. Get to know each of these benefits in the sections below. 
Increased Work Productivity
DBmaestro drives safe and speedy database deployment. For businesses like yours, this means that you'll be able to achieve a faster time-to-market operation and speed up your release cycle. Overall, this solution fosters an environment that is optimal for productivity, teamwork, and results-driven success. 
An Unparalleled Level of Control
This solution allows you to control your operations and oversee the entire database deployment lifecycle. Through it, you'll be able to monitor, review, and test your database objects before implementing them.  
Lesser Chances of  Errors and Crashes
Database errors and crashes are a lot more difficult and expensive to solve than launching a buggy application. This is why robust DevOps platforms like DBmaestro are important. They mitigate conflict and flag coding errors right at the get-go. This solution overseeing your database lifecycle,  you can say goodbye to costly crashes and delays. 
Automated Database Activities
With DBmaestro, you can benefit from an integrated set of tools to automate your major database activities. By using this comprehensive solution, you too can finally do away with manual processes and pave the way for speedy and efficient automated cycles and policies.