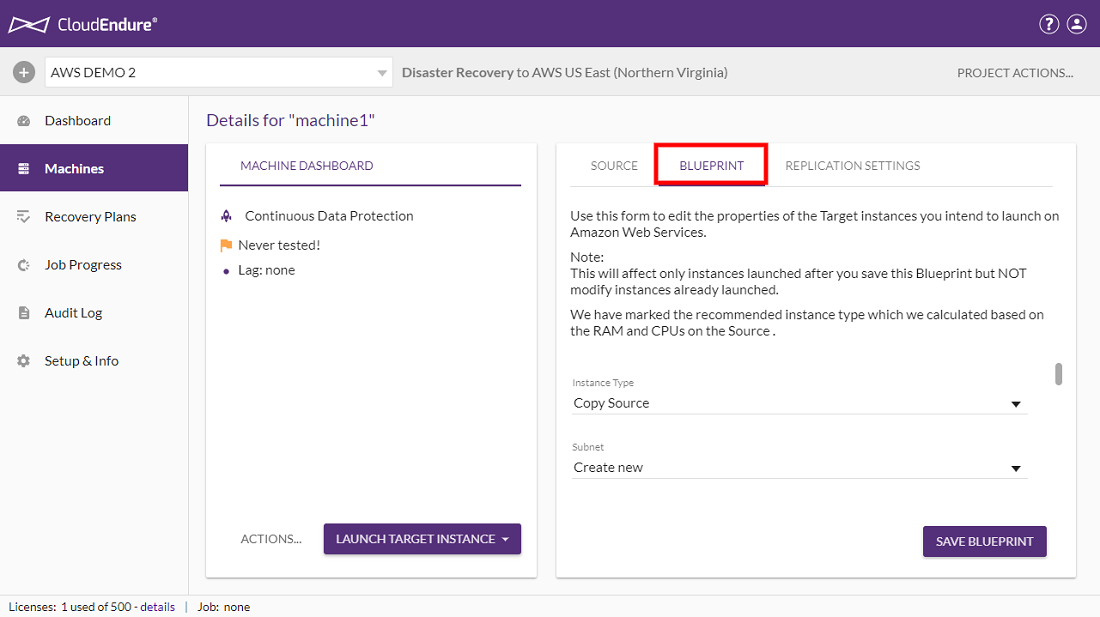 The main benefits of CloudEndure are its solutions for disaster recovery, functions for ensuring data integrity, uninterrupted workflow, and heavy security. Here are more details:
Disaster recovery solution
Using CloudEndure's innovative technology for disaster recovery, organizations are ensured of business continuity and IT resilience. The system's data recovery does not duplicate the source computer and storage setups in the targeted location, which makes it different from typical DR solutions. It also has a one-touch disaster recovery feature that utilizes the cloud technology's convenience in order to synchronize data using lightweight computer and storage. This results in reduced expenses regarding ownership while catering only to fully provisioned workload during a disaster.
Data integrity
CloudEndure utilizes live and automated migration technology, app stack orchestration, automated machine conversion, and continuous block-level replication, which provides unmatched data integrity. With this, enterprises are assured of the right level of security and flexibility they need to thrive in the fast-paced digital environment.
Workflow continuity
The platform ensures continuous flow and protection of data by running in the background, not impacting the system's performance, and not requiring a reboot. It's also equipped with an effective and continuous data protection engine that works in memory without using snapshots or writing data to disk.
Secure
CloudEndure, aside from being ISO 27001 compliant, offers massive security features for users. First, it's capable of in-transit data encryption using AES 256 bit. Also, when the migration of data to the target site has been completed, the system then ascertains at-rest data encryption. Furthermore, the replication traffic of data from the source to the target location is directly transmitted. And for better and more secure control of traffic, the platform provides an option to confine the transfer to companies' private network.