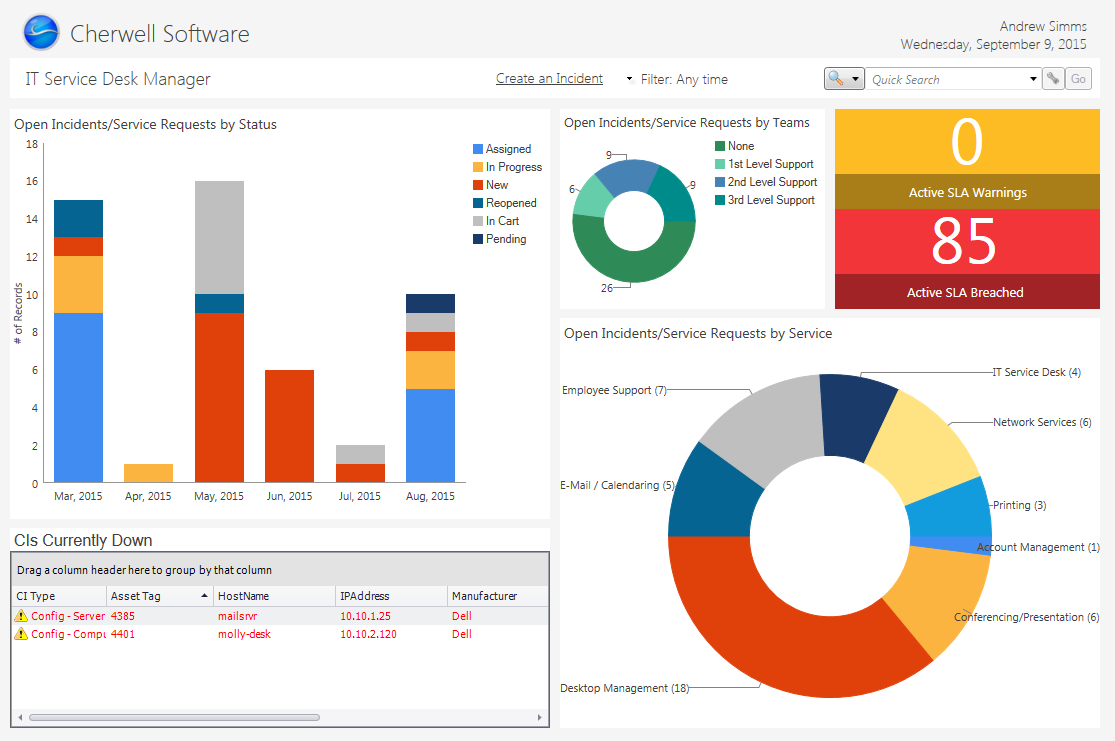 The main benefits of Cherwell IT Service Management are its ability to upgrade a user's ITSM with highly automated and streamlined processes that are simple enough to configure, IT service transparency, and self-convenience. Specifically, these are the advantages users can expect from the system:
Efficiency and Productivity
Cherwell IT Service Management Review: Pricing, Pros, Cons & Feature contains core functionalities that promote efficient service and workflow support. Users can easily automate processes, investigate problems with clarity, and follow the best practices in today's industry. This can help enhance productivity and efficiency across the organization.
IT Service Transparency
The software is a unified desk system that allows users to cater to requests quicker with improved precision, associate related data for clarity, and spot pending tickets or chokepoints. Requests and tasks can be associated with certain individuals in the organization across service processes, leading to enhanced transparency.
Self-Convenience
Thanks to its drag-and-drop functionality, users can easily customize service portals, workflows and forms, and dashboards. Problems or repeat requests can be resolved via self-service.
Swift Deployment
Cherwell IT Service Management provides users the option to set the system up on-premise or as a SaaS subscription. Users can pick from a wide range of MSPs in hosting the system for their organization. Users can quickly shift from one model type to the next swiftly at any time.
Shared Licensing
The tool provides users with shared licensing, which means no additional payment is required for password resets, integrations, automation, and supplementary portal users.