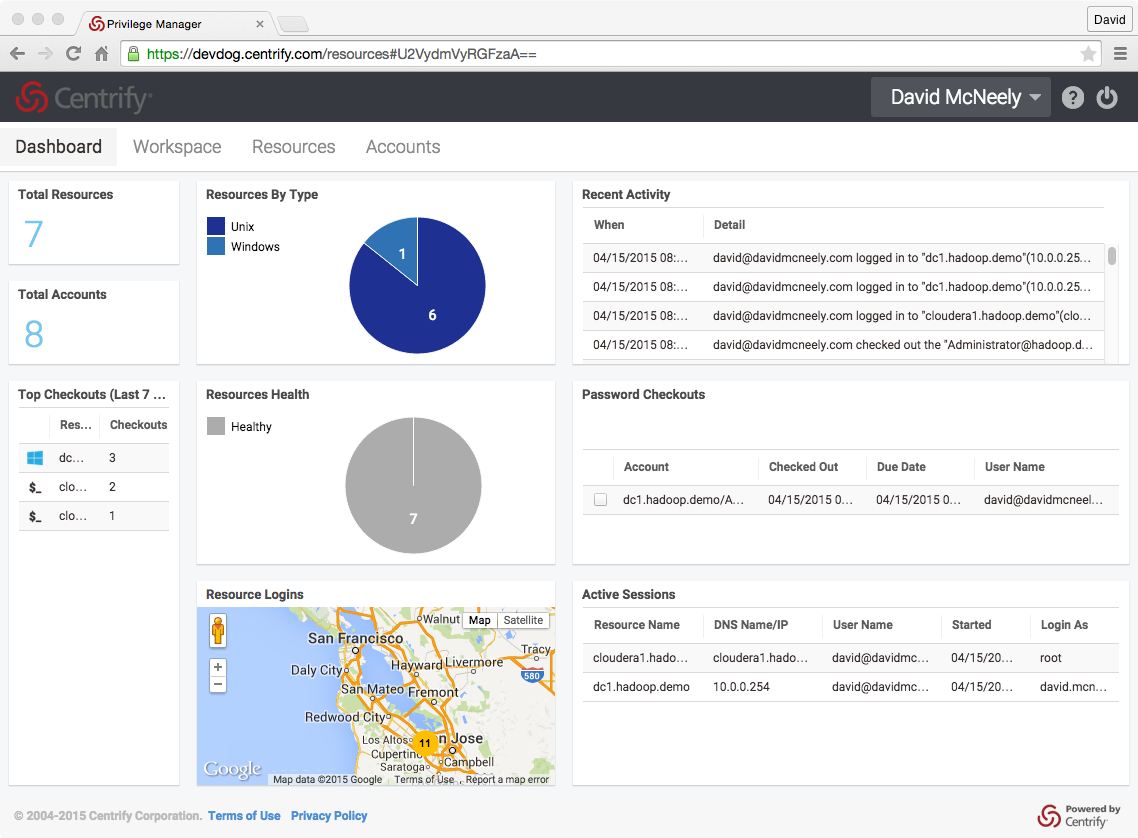 The main benefits of Centrify are its unified security solutions, identity management, and multi-platform integration. Specifically, here are the advantages users can expect from the system:
Identity Management
Centrify offers an Identity Service feature that effectively secures and manages user identities for business employees and partners and customers. It specifically enhances productivity for end-users while securing access to on-premise, mobile, and cloud app via multi-factor authentication, user provisioning, and single log-in.
Security Management
The software offers additional security management on mobile devices and Mac computers through cloud identity stores, LDAP, or an Active Directory.
Password Management
Centrify has an Enterprise Password Management that manages infrastructure access using a shared account password management for authorized users, third-party vendors, and outsourced IT. Setup can be done either on-premise or on the cloud.
Account Management
Users can make use of the account management to build accounts, automate app requests with workflows, and rescind device access from a centralized control point.
Multi-Platform Integration
With its robust privilege management, session monitoring, and security authentication across UNIX, Windows, and Linux systems, users can bridge Centrify with Linux and UNIX systems to the Active Directory to optimize security, enhance reporting and compliance, and enforce auditing within the workplace.
Server Security
Users can utilize the tool's server isolation feature to curb unauthorized access to sensitive information and resources, enhance compliance to regulations, and augment policy-driven protection against cyber-attacks on networks.