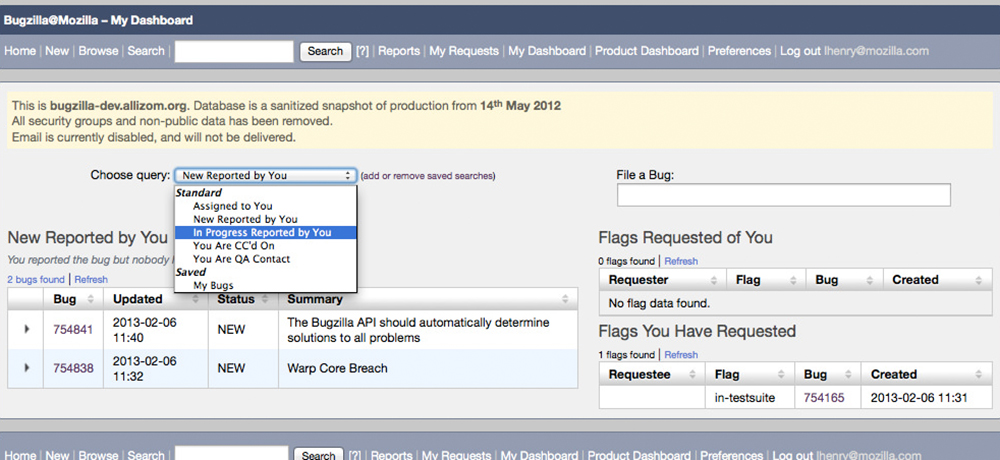 The main benefits of Bugzilla are it permits software and hardware issue monitoring and troubleshooting to be performed within a cloud-based workspace, delivers powerful capabilities that can enhance how developers and IT professionals work and collaborate on bugs, and makes it possible for specific organizations to come up with high-quality software and hardware products. Read the following discussion so you can find out how Bugzilla can revolutionize your issue management processes:
Easy Monitoring and Troubleshooting
Spotting and fixing issues in software and hardware assets are very challenging even for veteran developers and IT professionals. What's great about Bugzilla is that it makes issue monitoring and troubleshooting an easy process. This is because it is a cloud-based system, so it means all procedures and tasks when it comes to identifying, analyzing, and solving software and hardware issues like downtimes, bugs, crashes, and dysfunctional components can now be performed on any web browser.
Provides Developers and IT Professionals with Powerful Capabilities
Bugzilla delivers powerful capabilities that developers, development teams, and IT professionals will definitely appreciate. For instance, it enables users to quickly search for information found within the solution. Bugzilla can even record and retrieve the previous searches they have made. Users can also communicate and collaborate with each other smoothly as they handle software and application issues. Team members can receive notifications that are delivered to them automatically via email. Another capability is that it permits them to generate and access reports, graphs, and charts so they can easily make sense of whatever pieces of information captured by the solution.
Produce High-Quality Software and Hardware Products
Some organizations and business can take advantage of Bugzilla to produce software and hardware products that can satisfy the needs and expectations of their target customers, helping them ensure that their products have high availability and can perform well all the time. Aside from that, the bug monitoring solution can enhance how their in-house developers do their jobs, boosting efficiency and productivity.